George Lawrence Benning
(1898 - 1946)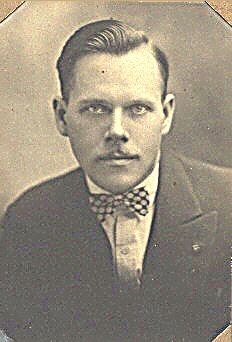 Born
April 21, 1898
Boone, Iowa United States of America
Death
August 23, 1946
Bremerton, Kitsap County, Washington United States of America
Summary
George Lawrence Benning, father to 2 children, was born on April 21, 1898 in Boone, Iowa United States of America. He was born to
Immogene Nelson (Millard) Benning
and
William Joseph Benning
, with siblings
Lloyd
,
Lois
,
William
,
Henry
,
Walter
,
Cora
,
Mabel
, and
Grace
. He was baptized at Mesa Baptist Church, Pueblo. George married
Mildred (Wilson) Benning
in 1922 and they later divorced in 1926. They gave birth to
Lois (Benning) Ewen
. He married
Eileen Tasker
and George died in 1946. They gave birth to
Marian Joyce (Benning) Kroetch
. He died on August 23, 1946 in Bremerton, Washington United States of America at age 48.
Updated: January 11, 2021
8 Followers
George Lawrence Benning
George Benning
(1898 - 1946)
George was my grandmother's (Marian Joyce (Benning) Kroetch, who later was known as Joyce Vandever), father. He died when grandma was not quite sixteen and that made a big impact on her life. Over the years certain stories were passed down to me that define what I know about the type of person George was.

George was married twice and in his second marriage had my grandmother (he also had a daughter, Lois, from his first marriage). The family lived first in Seattle, then Portland, then in Bremerton Washington, a small port town which grew during WW2, and he owned the Chevrolet car dealership. George inherited the car dealership when his boss randomly died in a fishing trip together. I'll have to get more details about that one :) He was very active in the business, social and political components of the community. I know that he was a Freemason and that he had some strong relationships with State politicians. (Note from his granddaughter: George was good friends with Warren Magnuson, first a US Representative and then a US Senator. Evidently, he used to spend summers at my grandparent's house - I saw a letter of condolence from him to my grandmother when George died, expressing how much he would miss George and referencing the wonderful summers he spent at their house. Also in their social circle? Names that you would recognize today: the Gates' - yes, that Bill Gates family - the Nordstroms , and more. The Seattle/Bremerton community was small then.)

One cool story about George: He had a bit of real estate in Bremerton and rented two(?) homes to his employees. Upon George's death his will stipulated that the deeds to the homes get passed along to the employees.

Note from Kathy Pinna: George didn't inherit the Reed Chevrolet dealership. He and Micky Reed were on a (local) river fishing trip and Micky drowned. Micky's widow, Meeka (who I knew - she and my grandmother were friends until they died), sold the dealership to George. He called it Reed-Benning dealership as an homage to Micky. Chevrolet didn't like the fact that a woman (oh lordy, a WOMAN!) sold the dealership on her own so they made new rules. The upshot? When George, my grandfather, died, my grandmother couldn't sell the dealership!

Also, the story my Mom told me re: the homes - the people weren't employees but simply people who lived in Bremerton at the time. Since George was a Mason, he was also involved in charitable activities. Mom said that no one (including family) knew that he had bought (I heard 3) houses for people who had problems paying rent and were going to be evicted. (This was probably around the end of the Depression.) He didn't charge the tenants rent and when he died (within a few years), he left the homes to the tenants. However, my sister (who says she has a copy of George's will), says that she can find no record of this.
Share your memories, family stories, & photos so that George is always remembered.
Biography
Bremerton, Kitsap County, Washington United States
George Benning was born on in Boone, Iowa United States of America
George Benning died on in Bremerton, Kitsap County, Washington United States of America
George Benning was born on in Boone, Iowa United States of America
George Benning died on in Bremerton, Kitsap County, Washington United States of America
I'm not positive exactly how George died. However, I believe it might have been alcohol related as he was a heavy social drinker.
Note from granddaughter: He was diagnosed with cirrhosis of the liver and was treated for it for at least a year before he died. That is the cause of death on his death certificate.
Forest Lawn Cemetery 5409 Kitsap Way, in Bremerton, Kitsap County, Washington United States 98312
Heritage
Ethnicity & Lineage
Although his Benning family emigrated to the US from Germany (northern) during the 1840s, his mother's side (Millard) traces back to the Mayflower. Also, some from that side were in North America earlier - around 1605. That grt grandfather was a captain with the Dutch East India Company and he and his family settled here.
Nationality & Locations
US citizen. Born in Iowa, lived in Colorado as a child. Then lived in Alaska after WW1. Moved to Seattle, Portland, Bremerton WA as an adult.
Childhood
Education
Finished 8th grade. (I was horrified when I heard this. As a child of the 1950s, I thought everyone graduated high school and almost everyone in my family and extended family attended college. Turns out that I was the ignorant one. When George was a child, graduation from 8th grade was the normal end of education. Some went to college (and my own grandmother, who was 10 years younger and his wife, graduated high school) but that was the exception, not the rule. George demonstrated that he was smart and very good at business and my mom said "his handwriting was beautiful."
Religion
Baptist; non-practicing
Baptized
at Mesa Baptist Church in Pueblo, CO County
Adulthood
Professions
During his youth, he worked for the railroad as a clerk. Later he became a car salesman, then a sales manager, and then owned a Chevrolet dealership.
Personal Life
George was a 32nd degree Mason and was going to become a 33rd degree Mason but he died before his induction. He was also President of the Chamber of Commerce in Bremerton WA.

He was a very talented musician - I'm told that he could play any percussion instrument. I've heard from several people who knew him that his piano playing skills were incredible. But he couldn't read music - he simply could play any song he heard by ear. When Phil Harris' band was playing in the area, he was always asked to sit in with the band. And when the family visited New Orleans (circa 1940), Grandma and George went to Bourbon St at night and he sat in with bands in all of the nightspots. I sure with that musical skills were inherited - although my son and I love music, we aren't musicians.
Military Service
Navy in WW1
George Benning 1114953
George enlisted in the Navy at Denver, Colorado on April 16, 1917...His profession was listed as 'clerk' and he had been living at 725 B Santa Fe Ave., Pueblo, Co at time of his enlistment. His father, William Benning, is listed as his next of kin, and he was residing at 331 W. Adams Ave., Pueblo, CO. George's pay per month once in the Navy started at $17...his paperwork states that he was 21 years, 11 months old; he was 5 ft. 6 1/2 inches tall, had medium brown hair, ruddy complexion and blue eyes. He had an inch long mark on his right breast..finger prints on paperwork.
In June, 1917, George was in the hospital....
George was station at the Naval Station in San Francisco from 1917 to 1918...
Feb. 4, 1918, George opted to take $5,000 in life insurance while at the US Naval Training Station in San Francisco, CA (navy listed his date of birth as 4/25/1895 and George verified that was accurate...have no idea why he lied as he was really almost 20 when he enlisted..) Life Insurance was noted to go to his father, William.
November 26, 1917 George was rated a Storekeeper 3rd class, and rated "Very good" on all of his test scores...
May 7, 1918...qualified as Store Keeper 2nd class...received "very good's"on all scores...
June 30, 1918 George was in Mare Island, CA and finally assigned to the USS Saturn until discharged in 1919...
From Dec. 30, 1918 to Jan. 12, 1919 station at Vladivostok, Russia...rated Chief Storekeeper in 1919...rated Chief Yeoman in May 1919... making $60 per month at this point...
July 19, 1919 Honorable Discharge at Mare Island, CA ...by Special Order , Secretary of the Navy.....requested mileage to Portland, Oregon, which George notes as his "place of enlistment" (tho it wasn't...). However, gives his PO address after discharge as 150 17th Ave., San Francisco, CA (his sister Lois' address...) He was recommended for the Good Conduct Medal and for reenlistment, if he chose to do so....

USS Saturn (1898-1922, later AG-4)
USS Saturn, a 4840-ton collier, was built in 1890 at Wilmington, Delaware, for commercial use. Purchased by the Navy in April 1898, she carried coal to U.S. ships in the West Indies area during the Spanish-American War. In 1916-21, Saturn was mainly employed as a radio support ship in Alaskan waters, but carried coal, cargo and radio gear to Siberia in late 1918. Reclassified AG-4 in 1920, she decommissioned in March 1922 and was sold in September of that year.
Saturn departed Bremerton on 2 September 1916 for Sitka, Alaska, to operate as a tender and relay ship for radio communication between Alaska and bases on the United States west coast. She cruised extensively in waters of the North Pacific and was placed in full commission on 4 April 1917 upon United States entry into World War I. She called frequently at Seward, Sitka, Tatoosh, Ketchikan, and Dutch Harbor, insuring continuous communications between the continental United States and the Alaska Territory.
During November 1918, Saturn was assigned special duty carrying coal and supplies to the United States Expeditionary Force at Vladivostok, Russia, during the Russian Civil War and large-scale Japanese intervention. She departed Vladivostok on 12 January 1919 and proceeded homeward via Olongapo, Philippine Islands; Guam; and Pearl Harbor, arriving on 25 February at Mare Island Navy Yard. Saturn resumed duty as a communications link between Alaska and the continental United States, with occasional additional duty as a radio repair ship. She was classified AG-4 as a miscellaneous auxiliary on 17 July 1920.

Honorable Discharge:
George Lawrence Benning, 1114953, Chief Yeoman is honorably discharged from the USS Saturn and from the Naval Service of the United States, this 19th day of July, 1919 at Mare Island, California.....if within four months from this date the said Geo. L. Benning shall present this, his Honorable Discharge, at any United States Naval Rendezvous, and is found physically qualified, and shall re enlist for four years, then he shall be entitled to pay during the said four months equal to that to which he would have been entitled had he been employed in actual service...rating last qualified to fill, Chief Yeoman...
(back of form)
Geo. L. Benning , rate: Lds Yeo, enlisted April 16th, 1917 at Denver, Colo for 4 years; total naval service 2 yrs, 3 months; trade: clerk; citizenship: US; ratings held during enlistment Lds Yeo; App Sea; S.K. 3cl; S.K. 2cl; Chief Storekeeper; Chief Yeoman; Proficiency Rating: 3.90; Sobriety 4.0; Obedience 4.0 ; Average standing for term of enlistment, 3.97; Where born: Boone, Iowa; Date: April 25, 1895 (wrong year); Age 24 yrs, I month; Height 5 ft 6 1/2 inches; Weight, 142 lbs; Eyes, blue; Hair, Med. Brown; Complexion, Ruddy...
Personal characteristics, marks, etc. m-in r breast; burk in-l knee; p.s. back r-arm....
War Service Certificate United States Navy:
This certifies that George Lawrence Benning (#11149531) Chief Yeoman, performed honorable active service in the United States Navy from April 16, 1917 to November 11, 1918 on board the following ships and stations: US Naval Training Station, San Francisco, CA; Rec. Ship, Mare Island, California; USS Saturn...
Obituary
Average Age
George Lawrence Benning lived 24 years shorter than the average Benning family member when he died at the age of 48.
Looking for a different George Benning?
View other bios of people named
George Benning
George's immediate relatives including parents, siblings, partnerships and children in the Benning family tree.
Parents:
Siblings:
Relationships:
+ Add
George Lawrence Benning & Mildred (Wilson) Benning
1922 - 1926
Cause of Separation: Divorce

Spouse: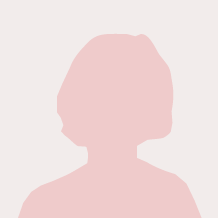 Children: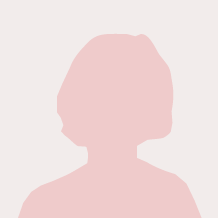 + Add
George Lawrence Benning & Eileen Constance (Tasker) Benning
1946
Cause of Separation: Death

Spouse: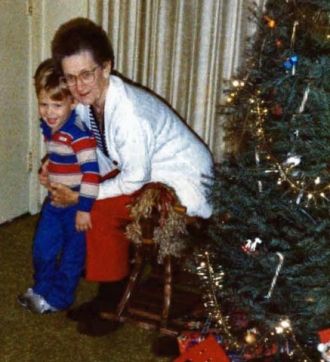 Feb 2, 1908 - January 1987
Children: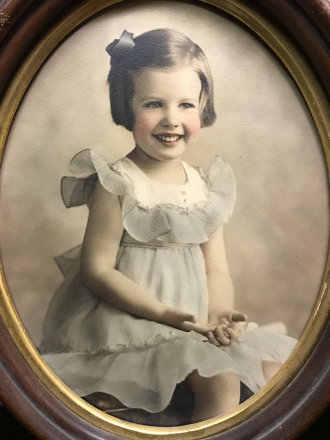 Oct 11, 1930 - Sep 10, 2017
Friends:
Photos and snapshots taken of George Lawrence Benning, his Benning family, and locations and places or events from his life.
Share George's obituary or write your own to preserve his legacy.
August 1946
Obit, Bremerton Sun:
Geo. Benning, Auto Dealer, passes at 49:
A heroic but futile struggle to regain his health ended this morning at 5:30 o'clock when George L. Benning, head of the Reed-Benning Chevrolet Co., died at the Harrison Memorial hospital. He was 49.
Mr. Benning, known as an always jovial gentleman by hundred of Kitsap county folk, fell seriously ill of an internal ailment several weeks ago. When he failed to respond to treatment here, he was taken by plane to the Mayo clinic at Rochester, MN, a month ago and an operation was performed there.
Returning home, Mr. Benning made steady strides toward recovery for a few days but then suffered a relapse and that was followed by his death today.
He came here in December 1939, from Portland, to become manager of the then Reed Chevrolet Co. Its founder, MK Reed, had died a few months previously. In 1940, Mr. Benning purchased the controlling interest in the corporation from Mrs. Meeka Reed Vodila, widow of the founder, and the name was changed to the Reed-Benning Chevrolet Co.
Mr. Benning was highly regarded by his employees and by business competitors and associates.
Refresh this page to see various historical events that occurred during George's lifetime.
In 1898, in the year that George Lawrence Benning was born, on March 24th, Robert Allison of Pennsylvania became the first person to buy an American-built car. He bought a Winton, which he had seen in an advertisement in Scientific American. The Winton, built in Ohio, was made by hand and came with a leather roof, padded seats, gas lamps, and tires made by B.F. Goodrich.
In 1901, when he was merely 3 years old, the first Nobel Prizes were awarded. Chemist and engineer Alfred Nobel, who died in 1896, had provided in his will for prizes in physics, chemistry, and physiology or medicine, who have produced the most distinguished literary work of an idealist tendency, and who have contributed the most toward world peace. The winners in 1901 were: Wilhelm Conrad Röntgen for physics, Jacobus Henricus van't Hoff for chemistry, Emil Adolf von Behring for physiology or medicine, Sully Prudhomme for literature, and Jean Henry Dunant and Frédéric Passy for peace.
In 1912, by the time he was just 14 years old, the Girl Scouts of the USA was started by Juliette Gordon Low with the help of Sir Robert Baden-Powell, the founder of Boy Scouts in Great Britain. She said after a meeting with Baden-Powell, "I've got something for the girls of Savannah, and all of America, and all the world, and we're going to start it tonight!" And she did.
In 1927, George was 29 years old when in September, the Columbia Broadcasting System (later called CBS) became the second national radio network in the U.S. The first broadcast was a presentation by the Howard Barlow Orchestra from radio station WOR in Newark, New Jersey.
In 1946, in the year of George Lawrence Benning's passing, pediatrician Dr. Benjamin Spock's book "The Common Sense Book of Baby and Child Care" was published. It sold half a million copies in the first six months. Aside from the Bible, it became the best selling book of the 20th century. A generation of Baby Boomers were raised by the advice of Dr. Spock.
Highlights of just a few of the many successes of sharing memories about the people important to us on AncientFaces. From reuniting lost or 'orphan' photos with their families, seeing the faces of relatives for the first time, to connecting unknown and lost family.

These stories will warm your heart and inspire you to share your memories of the people important to you.
Back to Top