Share & discover your family history with the community at AncientFaces.
Collaborate with family to create complete online profiles of your ancestors in your family tree.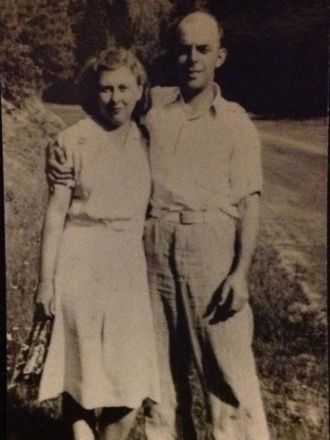 Mary Grace Brault, mother to 2 children, was born on August 11, 1909 in Plattsburgh, New York. She was born into the Brault family and married into the Baker family. She was born to
Francis Alfred Brault
and
Roseanne Desmarais
, and we currently have no other siblings in her family tree. Mary was baptized at St. Peter's Church, Plattsburgh, New York. She married
Lawrence William Baker
. and they gave birth to
Marian Patricia Baker
and
Richard Lawrence Baker
. She died on May 18, 1998 in Plattsburgh, New York at 88 years of age. Mary was buried in St. Peter's Cemetery , Plattsburgh, New York.