The "S curve"
A very fashionable profile around 1900 - courtesy of a corset.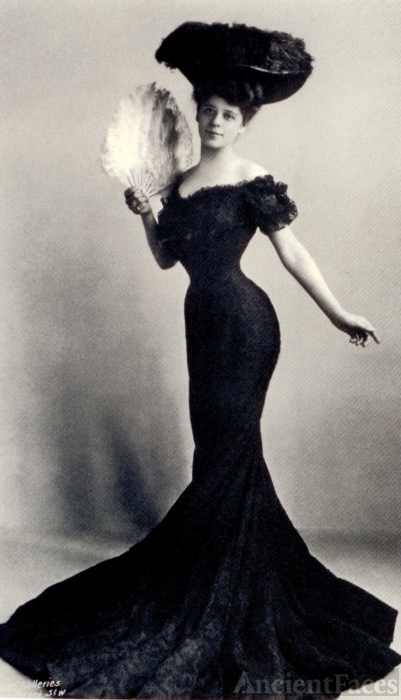 Edwardian fashion - 1908
Corseted and very covered up - what beautiful lace.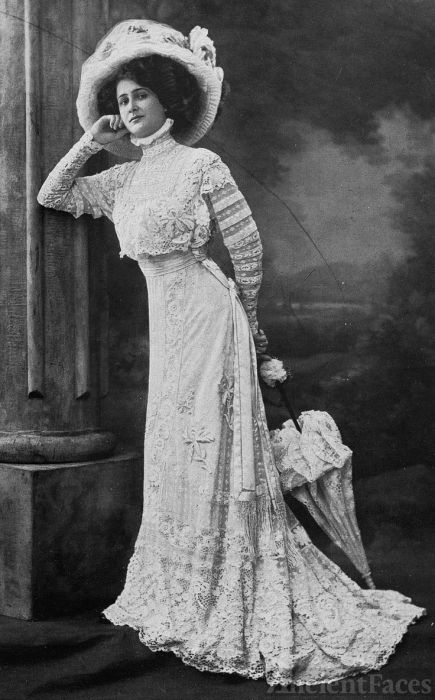 Paris fashion is always top notch
A postcard from the Folies Bergere in Paris, around 1900.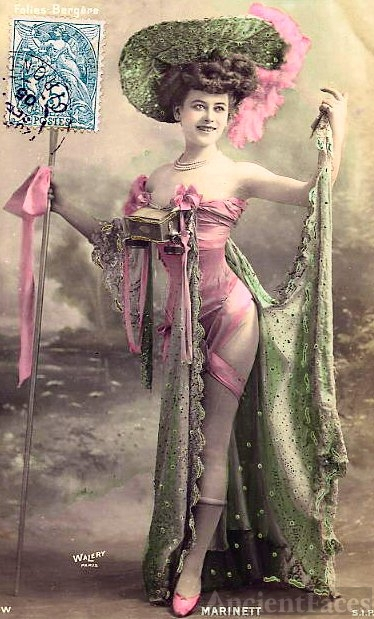 Ethel Granger had the smallest waist size in recent history measuring in at 36-13-39
This English woman was out of the norm, pushing fashion limits - even with her nose piercing in 1959.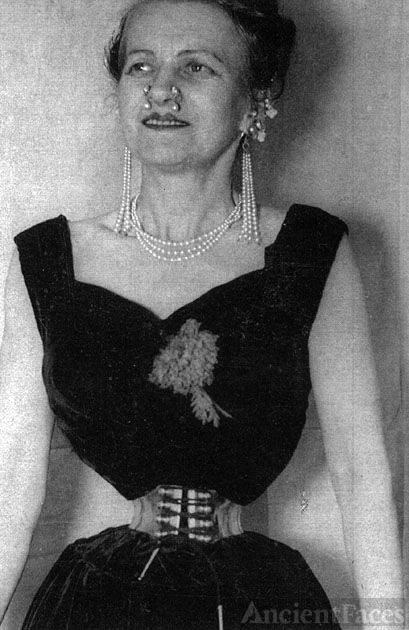 The things we do to look good
Even in 1903 we knew the negatives of wearing a corset.