Sia buffalo dancer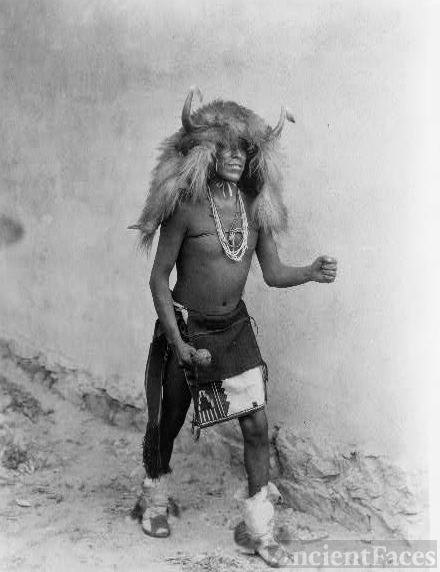 The Sia, or Zia, people are a branch of the Pueblo people. This is a photo taken by famous Native American photographer Edward Curtis.
Lakota men with a NY World pennant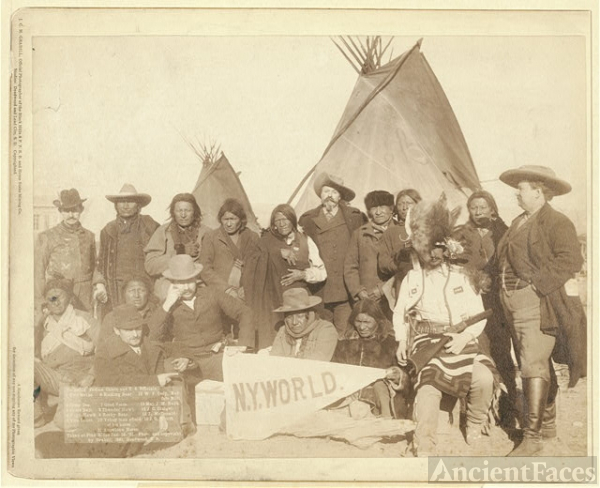 For a list of the Lakota names, click on the photo - and yes, that is Buffalo Bill Cody in the center. The NY World was a newspaper published from1860 until 1931.
Siksika man and boy in 1914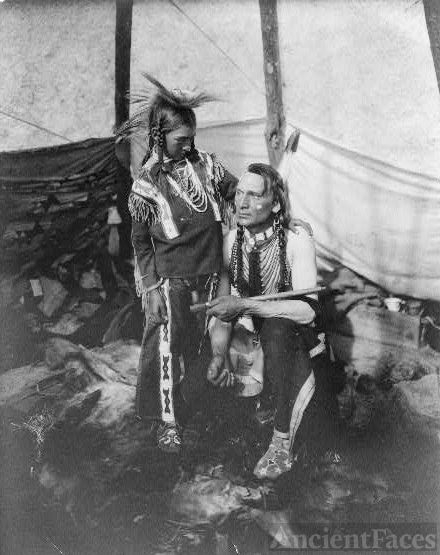 The Siksika are a part of the Blackfoot nation in Canada.
Miniconjou tribe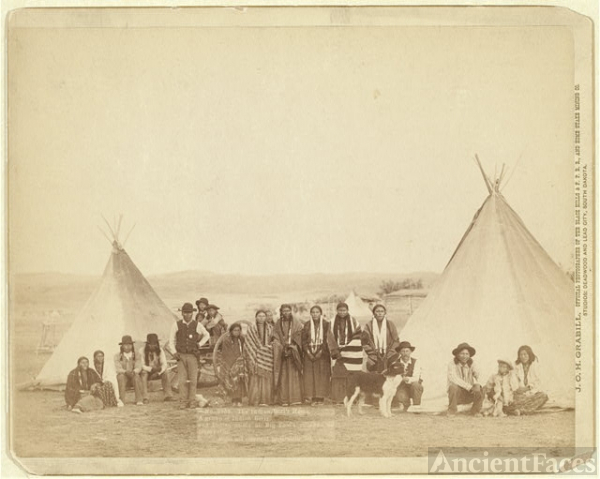 This 1890 photo shows the Miniconjou, a part of the Lakota who mainly lived in South Dakota.
Young - Man - Afraid - of - His - Horses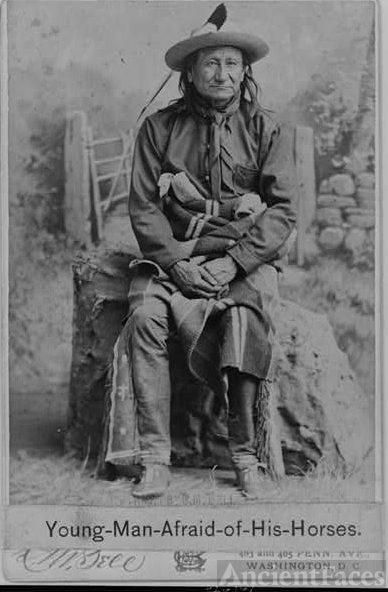 We're sure he got over his fear - you had to ride a horse in 1891 - and he's no longer young!
Cheyenne dancers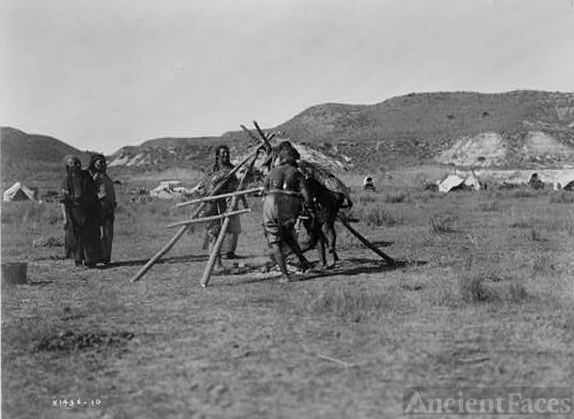 Getting ready for a "crazy dance" or a "stomp dance", performed several times during the summer (at night) to insure well being.