Hooligans dressing like hooligans (c. 1910)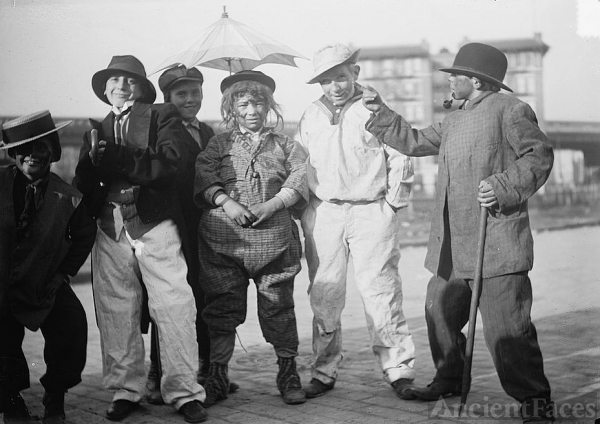 These are actually "maskers". At the end of November every year, "maskers" would dress up and roam the streets, begging for fruit and money. In the late '20's, Halloween supplanted this "hooligan" practice.
I really don't know what these things are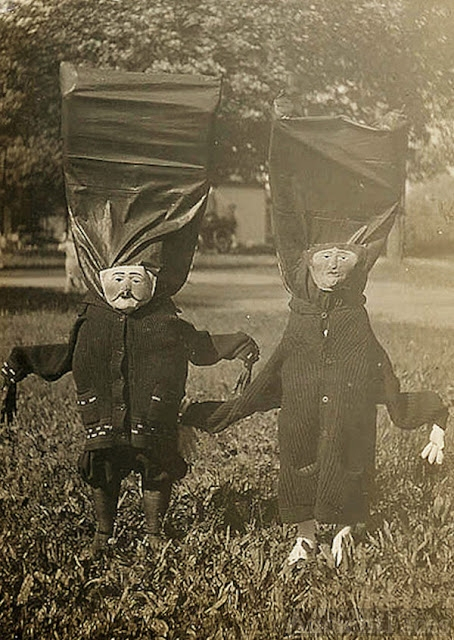 But I do know that I will have nightmares.
Run out of costume ideas?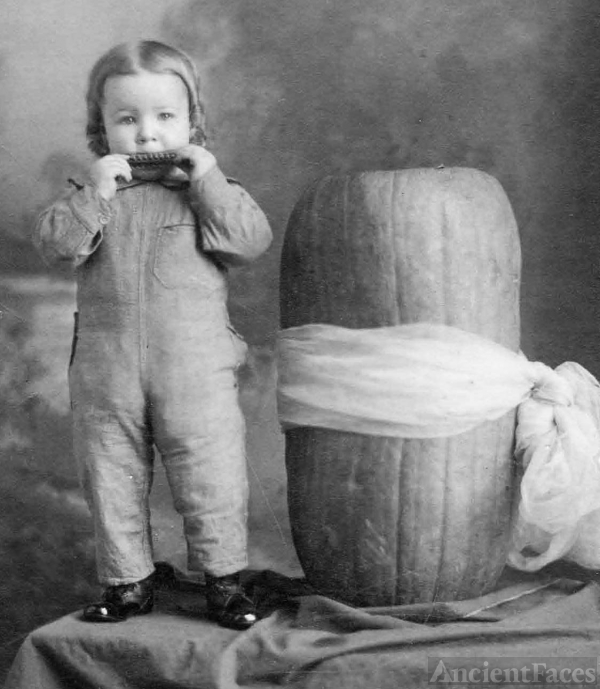 Decorate the pumpkin and plop your child next to it.
I guess this is what witches looked like even before Wizard of Oz came out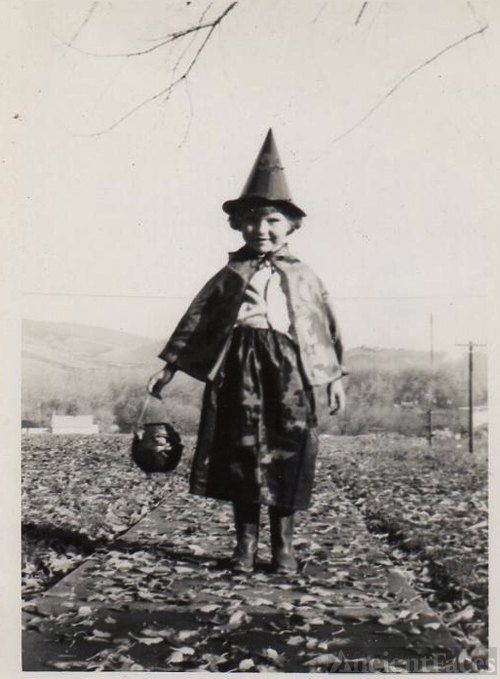 In the early 1900s, fake mediums would advertise double exposure film as proof of spirits appearing in the photo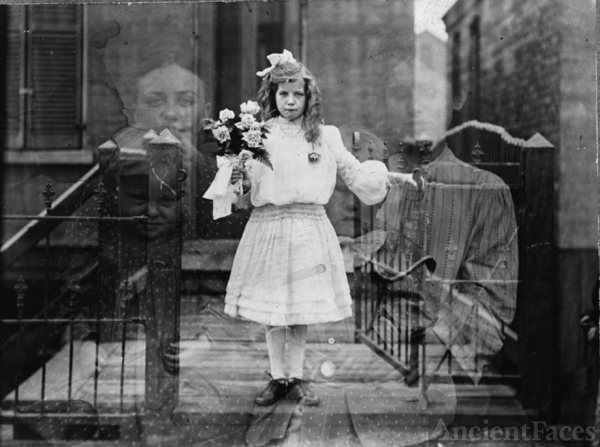 I think the girl herself is spooky enough!
Okay, this is B-movie actress Nan Grey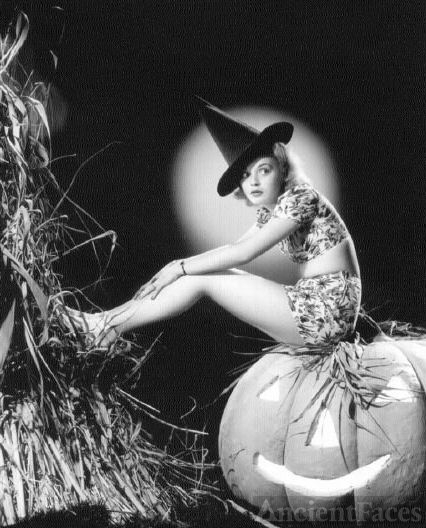 But this is the cutest witch we've seen (they're not all ugly!) and after all of those spooky photos we thought we'd leave you with this!
It's not the costume that's scary . . .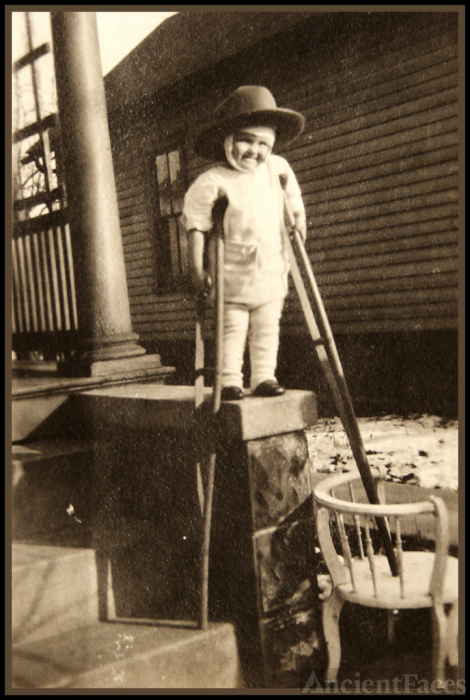 This unknown boy possibly dressed for Halloween may not be innately scary but as a parent, I'd definitely be scared for him to go trick or treating with those crutches!
Have photos that you'd like to see included? Share
your photos
Click "next page" to see
real life
spooky haunted houses!