Music Hall performer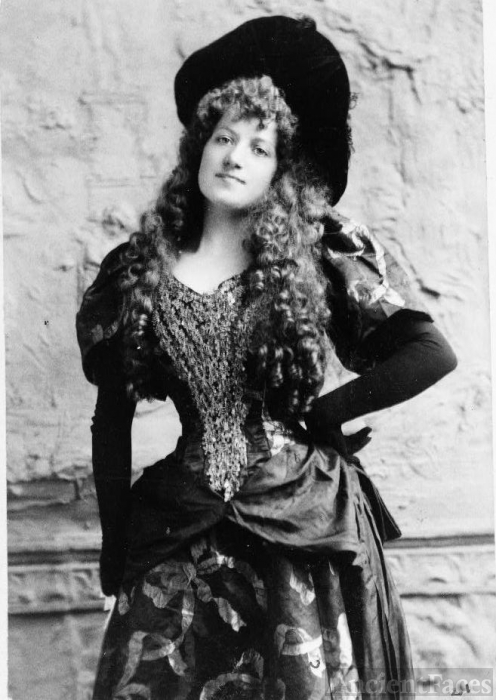 This is Lottie Collins, a music hall performer, in 1892. Obviously, she's wearing a corset.
Charles F. Worth design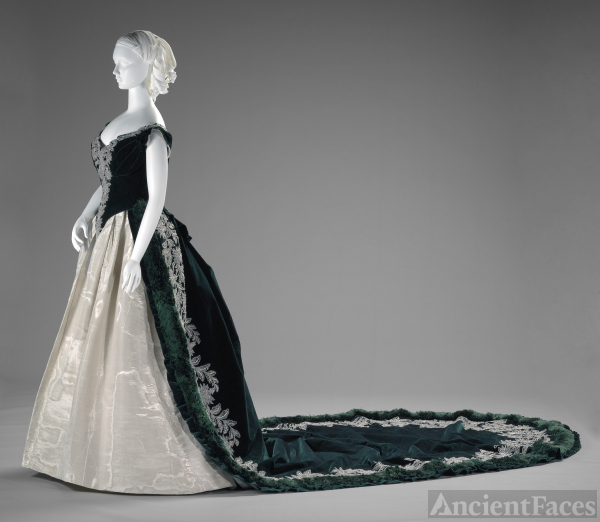 This is a dress made by the "Father of Haute Couture," Charles Frederick Worth, in 1888 for a woman being presented at the Russian Court. The overlay is green velvet and the dress and embroidery are silver.
Godey's Magazine, December 1861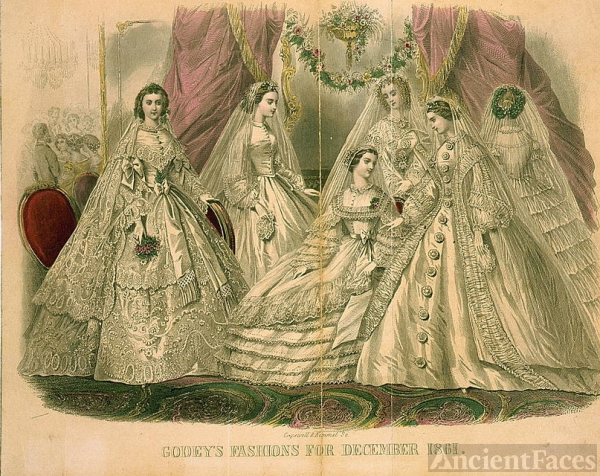 Godey's showed women what was fashionable. They then copied the designs.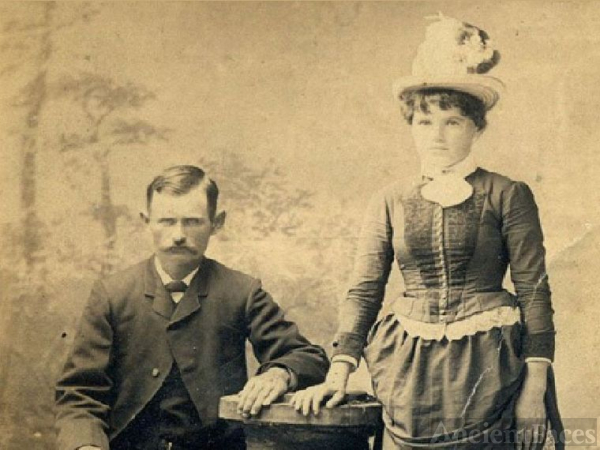 Circa 1865, this woman wrote on the back of the photo that her dress was "blue, very blue"!
Details!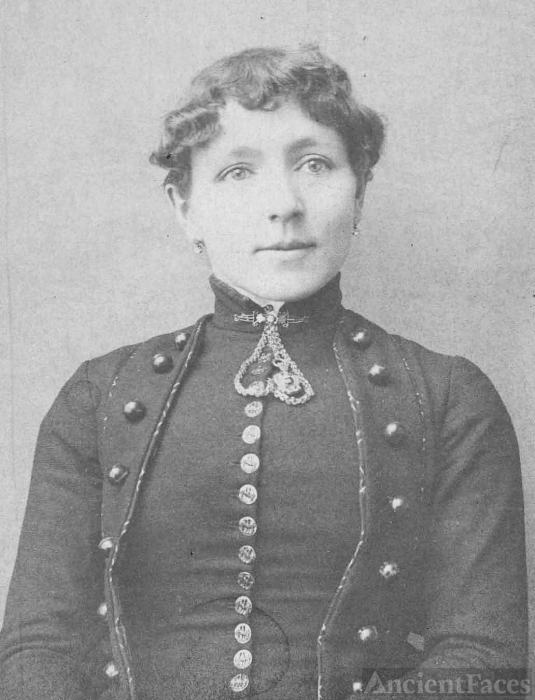 As you may see by now, 1800's dressing was all about the details and the fabric.
Princess Elisabeth of Saxony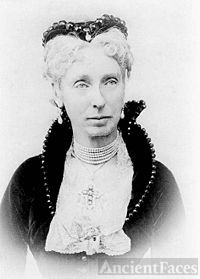 Royals' dresses were a little fancier, but you see the same basic style.