The Marine's had a bulldog as a mascot in 1923!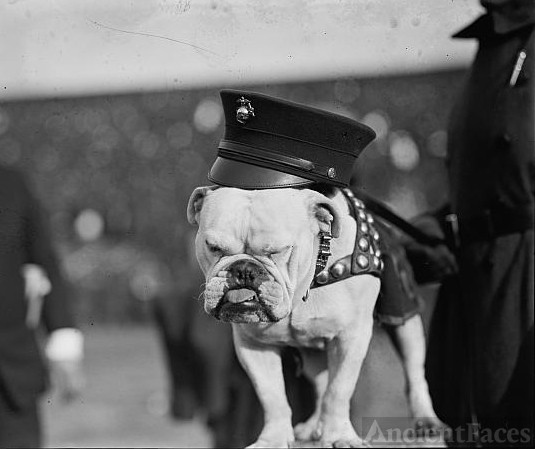 He's so cute - love the tongue. The Marines got the nickname 'bulldogs' in 1918 during World War 1, following a ferocious battle.
Brooklyn Dodgers' "Lucky Eddie"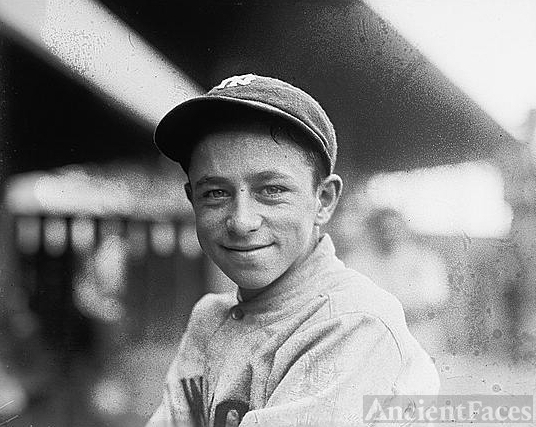 Some said that the Brooklyn Dodgers' 4 straight losses in the 1920 World Series was due to leaving Eddie at home while they were on the road. Eddie went on to serve as the mascot/bat boy for the Yankees for almost 12 years.
In the late 1800's, the USS Vixen chose Miss Vixen, a kitty, as their mascot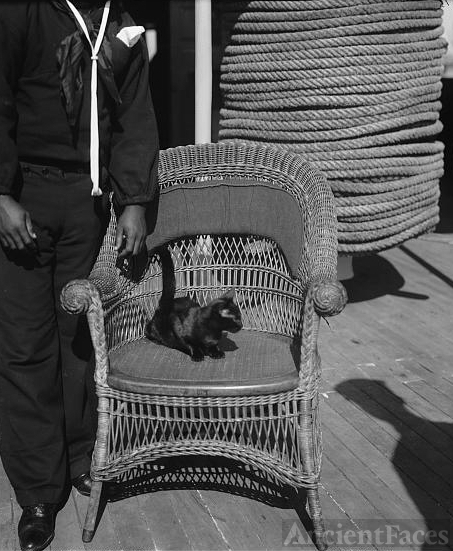 What's more inspiring than an eagle mascot next to a flag?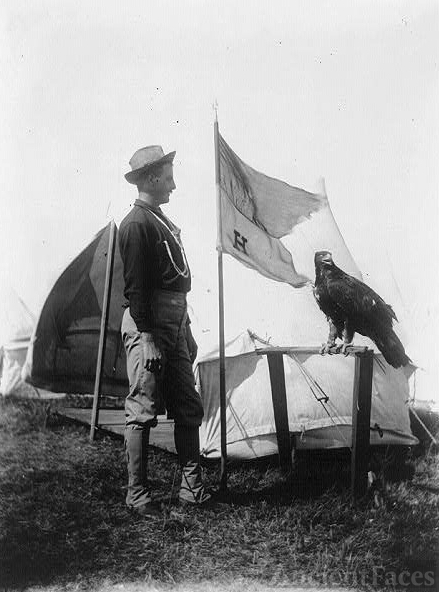 In 1898, the 'H' troop had a live eagle as a mascot. Does anyone remember if the 1960s t.v. series "The 'F' Troop" had a mascot?
Battleship '"Texas" in 1900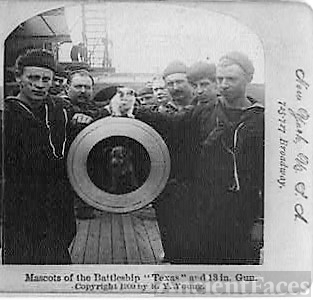 They had two mascots - a dog and a cat. The cat is on the top of the 13 inch gun, the dog is inside.
The famous Babe Ruth & the team's good luck charm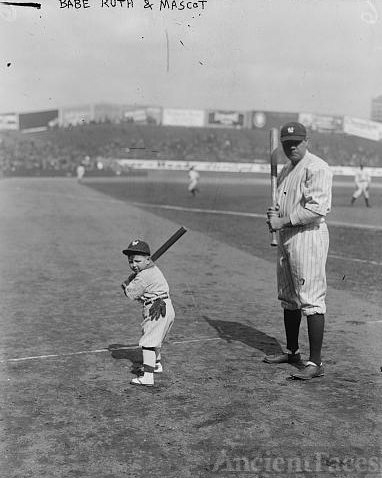 Batting practice? The bat boy/mascot looks ready!
Mascot of the "Philadelphia" - another cat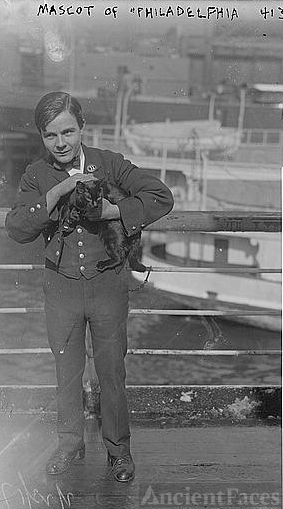 What is it with the Navy and cats? Cats aren't even supposed to like water!