Historical Mascots Can Be Furry, Cute or Just Downright Strange
A mascot is "a person or thing that is supposed to bring good luck". Today, we generally think of mascots as people in costumes at high school sporting events, but that wasn't always true. The military, sports teams, ships, schools and even individuals had mascots for good luck. In World War 2, plane art or nose art was a popular mascot for airmen. How many of these mascots do you recognize and how many surprise you?
Topics: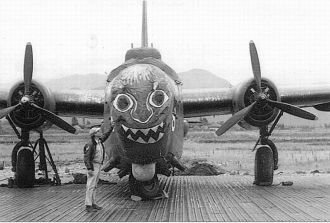 Historical Mascots Can Be Furry, Cute or Just Downright Strange
The Marine's had a bulldog as a mascot in 1923!
He's so cute - love the tongue. The Marines got the nickname 'bulldogs' in 1918 during World War 1, following a ferocious battle.
Brooklyn Dodgers' "Lucky Eddie"
Some said that the Brooklyn Dodgers' 4 straight losses in the 1920 World Series was due to leaving Eddie at home while they were on the road. Eddie went on to serve as the mascot/bat boy for the Yankees for almost 12 years.
In 1923, the Islam Band of San Francisco chose a girl as their mascot
In the late 1800's, the USS Vixen chose Miss Vixen, a kitty, as their mascot
What's more inspiring than an eagle mascot next to a flag?
In 1898, the 'H' troop had a live eagle as a mascot. Does anyone remember if the 1960s t.v. series "The 'F' Troop" had a mascot?
Battleship '"Texas" in 1900
They had two mascots - a dog and a cat. The cat is on the top of the 13 inch gun, the dog is inside.
The famous Babe Ruth & the team's good luck charm
Batting practice? The bat boy/mascot looks ready!
Mascot of the "Philadelphia" - another cat
What is it with the Navy and cats? Cats aren't even supposed to like water!
Back to Top