You Think Football Is Changing Today? Check Out How It Used To Be Played
Update 02/04/2018: Super Bowl LII is upon us - amazing, for those of us who remember the controversy surrounding the establishment of the first Super Bowl. Having a champion of the NFC and the AFC was good enough before that. There have been plenty of controversies since then, mainly surrounding ads and halftime shows - "wardrobe malfunction" - but also about some calls and plays on the field. Sit back, surround yourself with lots of good food, and watch your favorite part of the Super Bowl today.

Super Bowl 51 is fast approaching and football is all around us. Literally, it is. Our offices are located only a few miles from Levi's Stadium in Santa Clara where Super Bowl 50 was held.

The first Super Bowl was played between the Green Bay Packers and Kansas City Chiefs in 1967, but American football began nearly 100 years earlier. The first football game was played between two college teams Rutgers and Princeton on November 6th 1869. This game was very different from what we consider football today, and over the years evolved to be a combination of soccer and rugby. It wasn't until 1880 when the "Father of American Football", Walter Camp, created the set of rules we know today that the game was created.
Topics: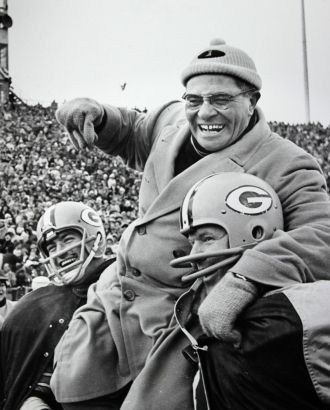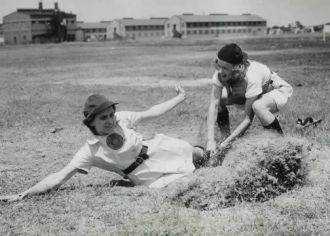 You Think Football Is Changing Today? Check Out How It Used To Be Played
Vince Lombardi lead the Green Bay Packers to an impressive three NFL Championships and two Super Bowls
New York Giants star Francis Newton "Frank" Gifford
Leather helmets were all that protected the players of this 1924 Cal Poly football team
The George Washington Colonials. Is that a cheerleader in the top hat?
The Big Game rivalry between the California Golden Bears and the Stanford Cardinals began in 1892.
This must be what it's like to be in the center of a huddle
This 1947 helmet doesn't look like it'll protect much!
The Chesapeake and Potomac Telephone company had it's own football team around 1920
Football has never drawn a more fashionable and put together crowd as it did for this Georgetown game in 1911
Not much padding to protect this Georgetown University player in 1911
The Harvard 1912 varsity football team looked like a hardened squad of soldiers
What is a football game without cheerleaders? Taken at the 1908 Yale v. West Point game.
Back to Top