$1.97?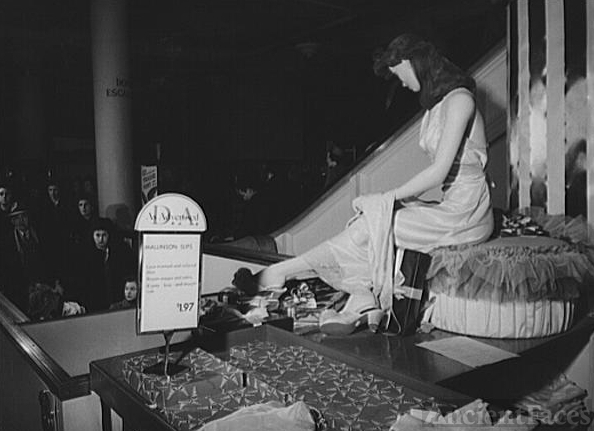 When was the last time you saw anything in a department store for a $1.97?
Adult toys department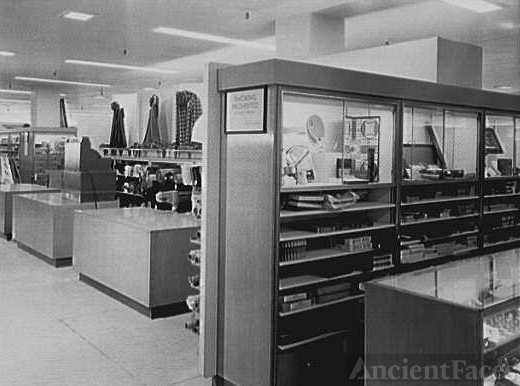 Adult toys weren't X-rated - they were games that adults would enjoy.
Children's shoes staircase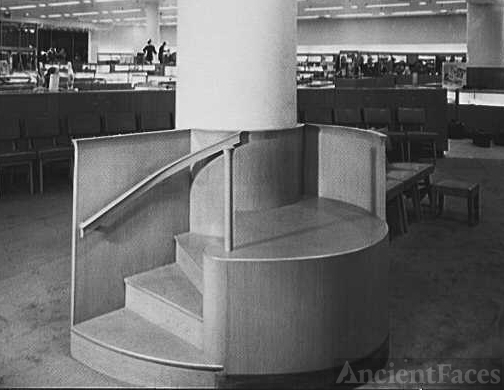 Anyone remember these in the shoe department? Why?
Moth goods department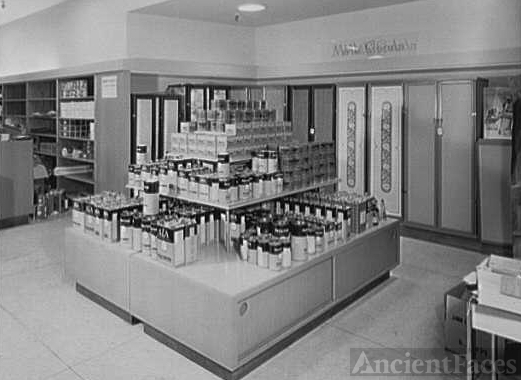 A whole section dedicated to "moth goods" - materials were different then and moths loved them!