Hunting and fighting with these beautiful dogs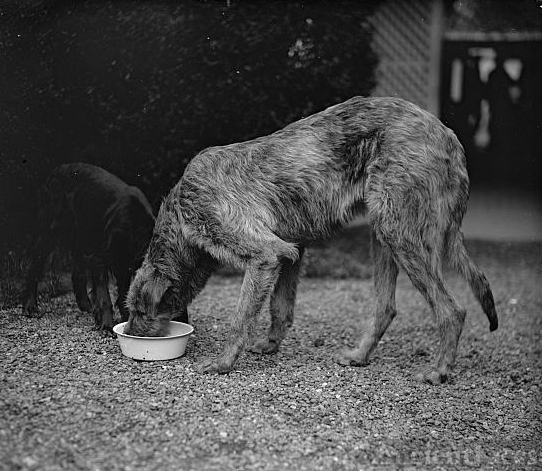 The Irish wolfhound may have been brought to Ireland as early as 7000 BC. They were originally war hounds and later became used for wolf hunting.
It's a shillelagh (sail éille), not a club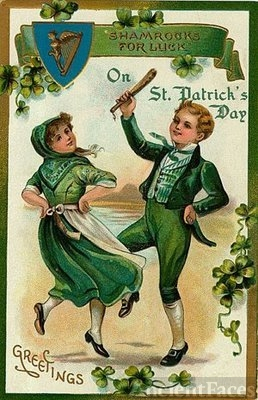 Vintage St. Pat's Day postcard - shamrocks for luck, a shillelagh symbolizing Ireland.
Caoimhín de Barra, Irish freedom fighter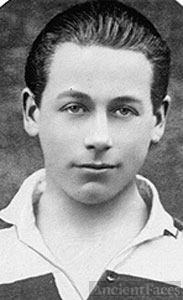 Kevin Barry (born Caoimhín de Barra, here in 1920 just before he died) was the first Irish republican to be executed by the British since the leaders of the Easter Rising (in 1916 - just over 100 yrs ago) were killed by a firing squad.
Molly Brown didn't need Irish red hair to be feisty.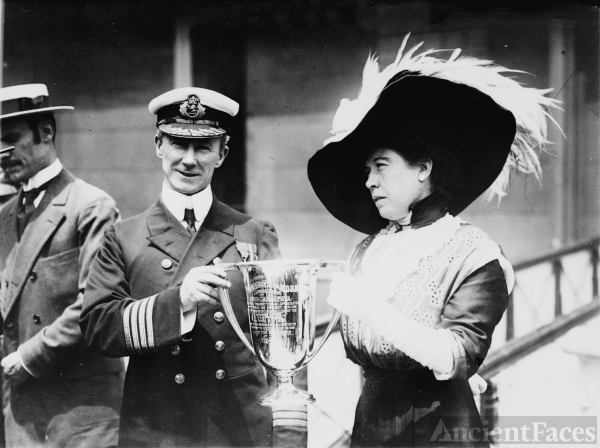 The unsinkable Molly Brown (born Margaret Tobin to Irish immigrant parents and known as "Maggie" during her lifetime) receiving an award for her heroic actions during the sinking of the Titanic.
World War I war hero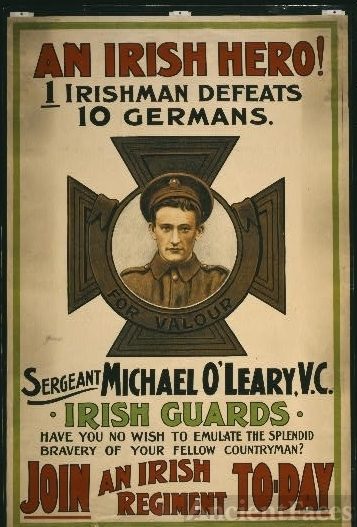 Michael O'Leary was awarded the Victoria Cross for heroism in World War 1. He was lauded for "single-handedly charging and destroying two German barricades defended by machine gun positions" near the French village of Cuinchy.
Fighting for the Union -faugh a ballagh!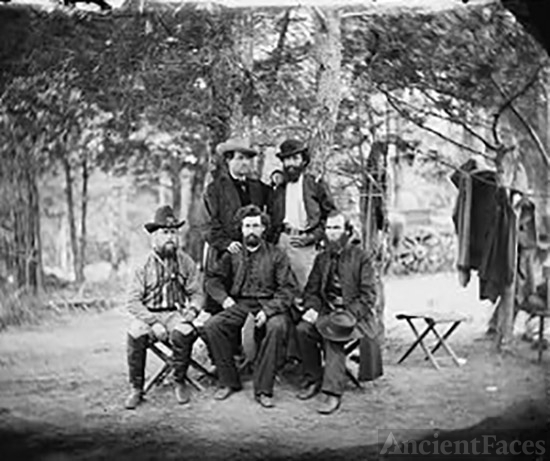 In the American Civil War, the Irish Brigade was predominantly made up of Irish-Americans and fought on the side of the Union. Their battle cry was "faugh a ballagh" - clear the way.
We will be heard!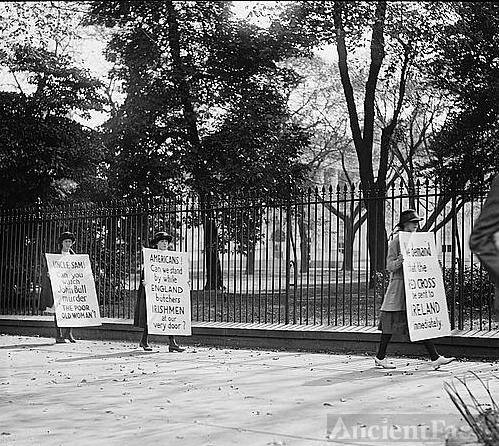 Irish protesters at the White House, 1920. Signs read "Americans: Can we stand by while England butchers Irishmen at our very door?" and "Uncle Sam: Can you watch John Bull murder the poor old woman?"
The Irish are known for their singing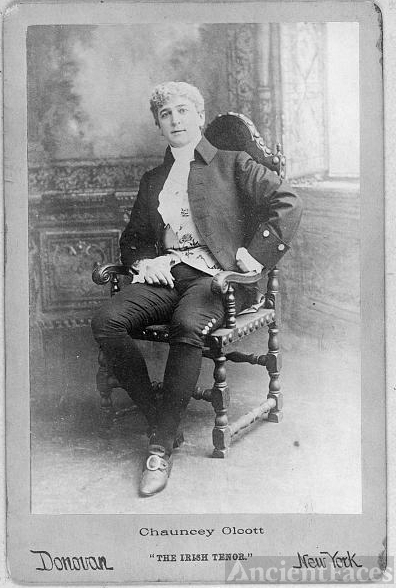 First generation Irish American and famous Irish tenor, Chauncey Olcott in 1902.
Born in Ireland, singing in America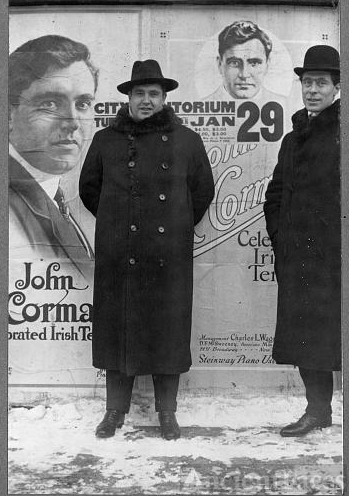 John McCormack in 1918, another famous Irish-American tenor.