Honoring those who died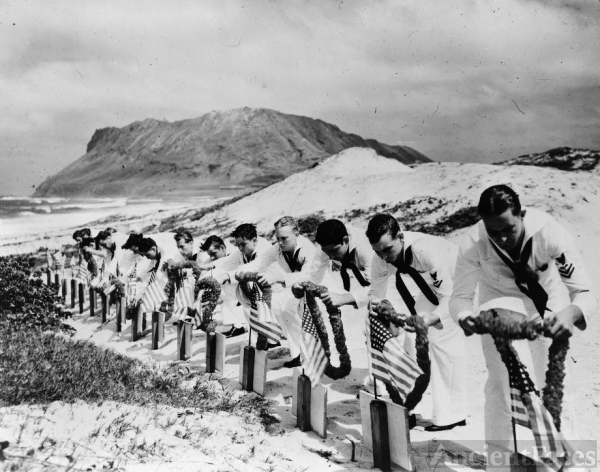 Fellow sailors at a memorial for those killed at Pearl Harbor, 1941. RIP
Strafed by a Japanese plane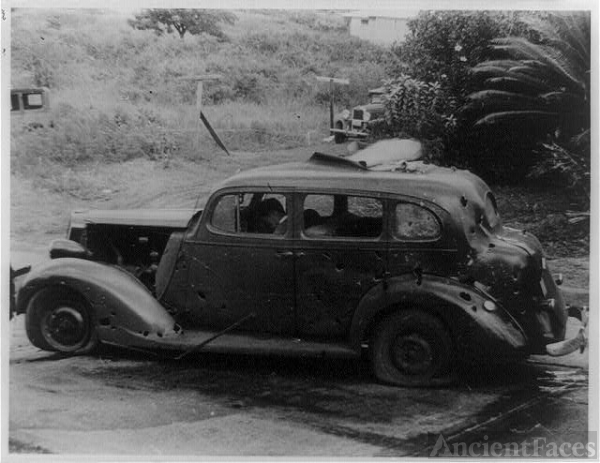 Three civilians were killed in their car when they were attacked by a plane.
USS Oklahoma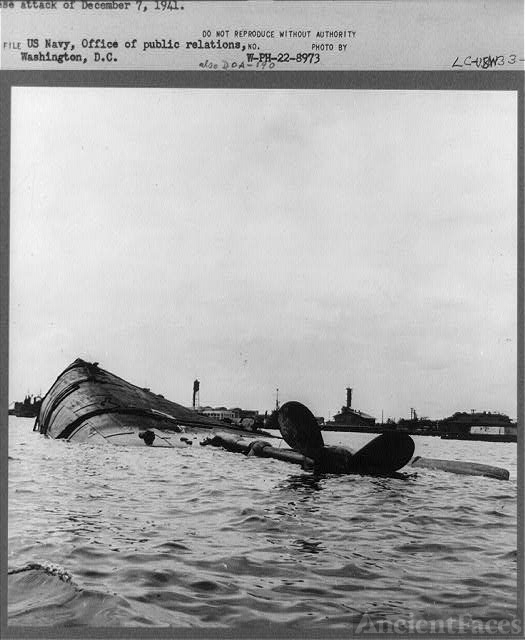 429 men died on the Oklahoma. While she was later salvaged, she was too damaged to return to service.
USS Arizona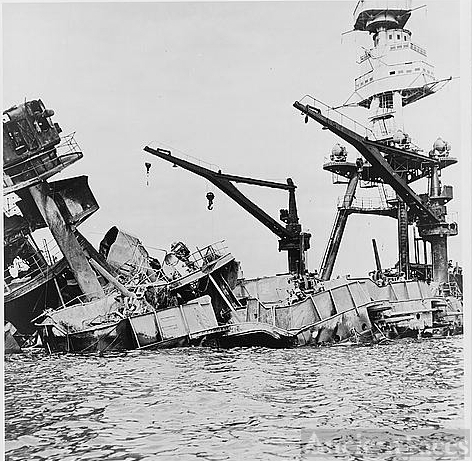 1177 men died when a bomb hit a powder magazine. She still lies at the bottom of Pearl Harbor.
Hickam Field Ordnance Shop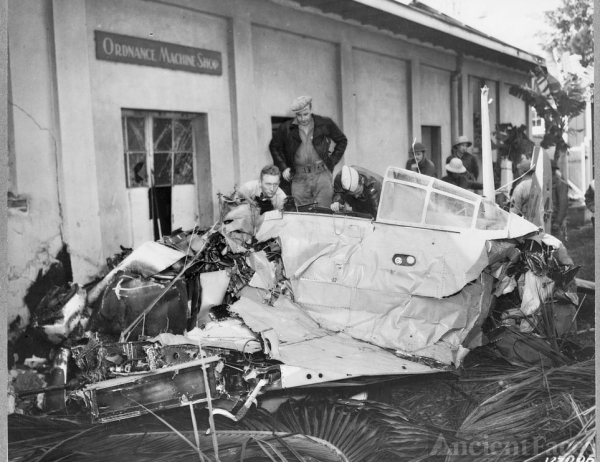 A pursuit ship (plane) damaged in the attack.
USS West Virginia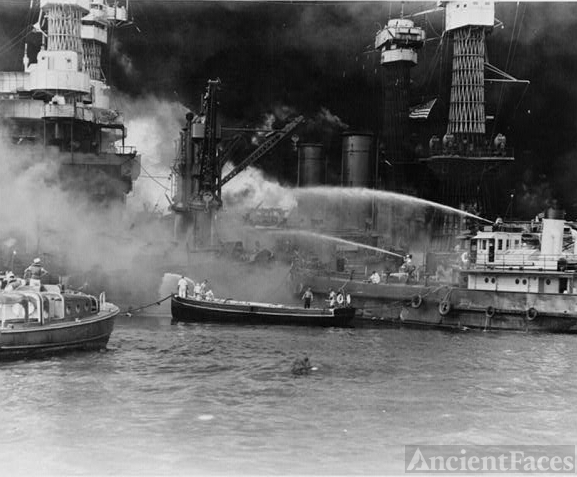 On 17 May 1942, she was salvaged, repaired in Puget Sound Navy Yard, and went on to fight in World War II.
USS Shaw (on fire)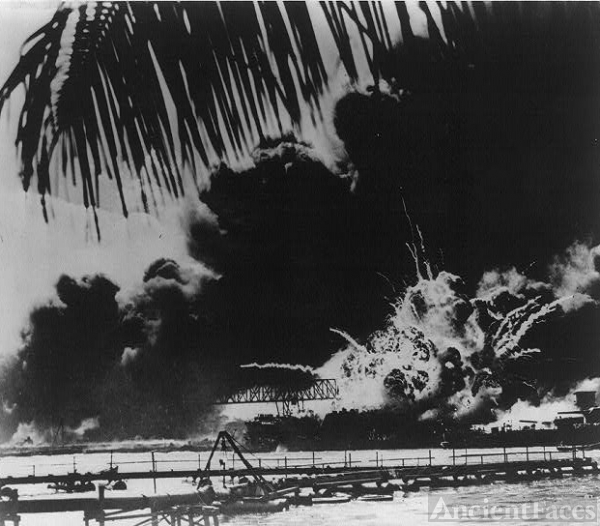 Within a few months after the attack, she was repaired and went on to win 11 battlestars in WW II.
Japanese plane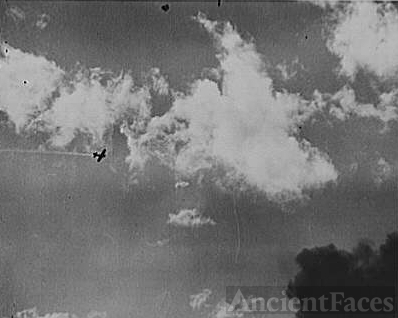 Trailing smoke, this plane was hit by anti-aircraft fire and was one of the 29 planes downed.
Several ships hit at dock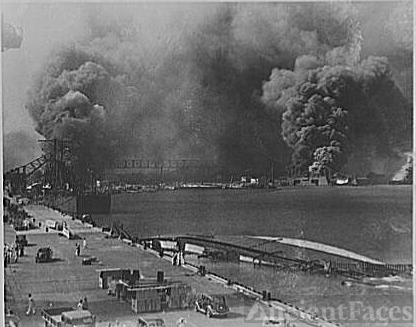 Click on the photo to see a list of the ships shown in this photo.