An early example of a crinoline, you can see the effects of the petticoat and corset on a woman's profile.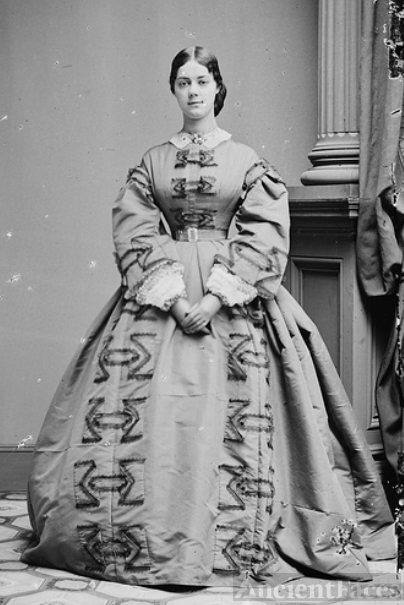 1850's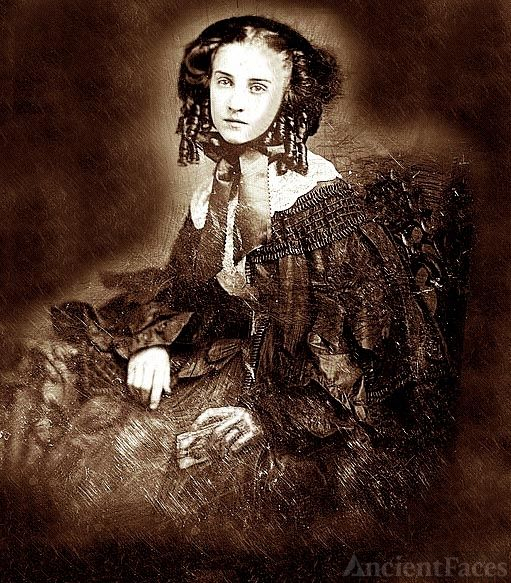 Lots of material - and you have to sit up straight, unsupported by the back of the chair.
The anatomy of a crinoline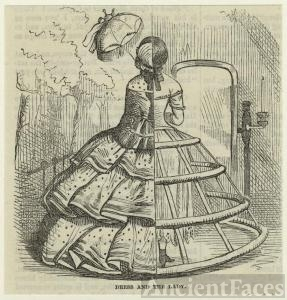 This 1850 illustration shows a crinoline with its hoop underpinnings. Wouldn't you feel "caged"?
1857 New York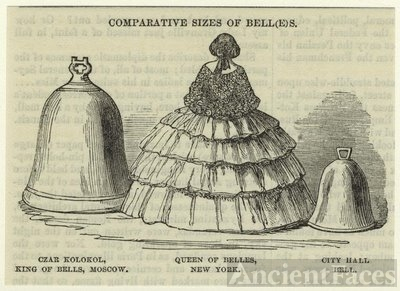 Yes, women's clothing was compared to real life "bells" in the newspaper.
1861 Fashion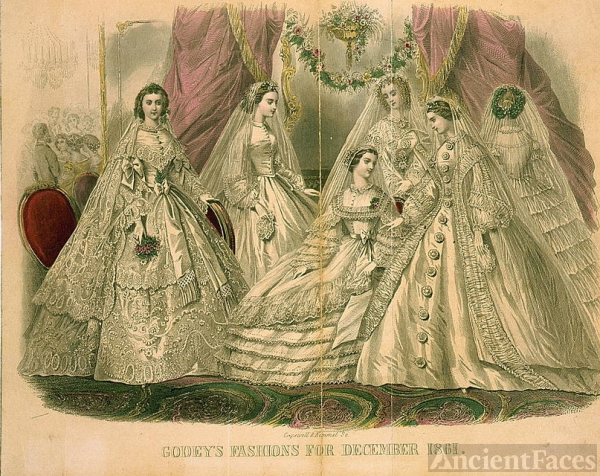 Godey's Magazine fashions for December 1861 - the magazine every woman read to keep up on fashion.
Dressing help in the 1860's
As hoops allowed for wider skirts, you needed help getting the skirt on. Here, two women use poles to lower the skirt over the head of the wearer.