We Still Celebrate Our Independence Day Like We Did in 1777
Updated on Jul 04, 2020. Originally added on Jul 03, 2017 by
Kathy Pinna
Although the 4th of July has only been a federal holiday since 1941, you'll find some good suggestions from the far past when you're making preparations for next year. Not much has changed since the first 4th of July celebration in 1777: Fireworks, parades and "drunken revelry"! There are the parades in cities (from Nome Alaska to NYC); neighborhood block parties, barbecues; family picnics; and baseball games . . . as well as, of course, fireworks (although it was mostly gunfire in the 18th century!). Even the warnings about firecrackers haven't changed through the years (for instance, the 1910 Puck magazine on page 1 - which your pets will appreciate)!
Topics: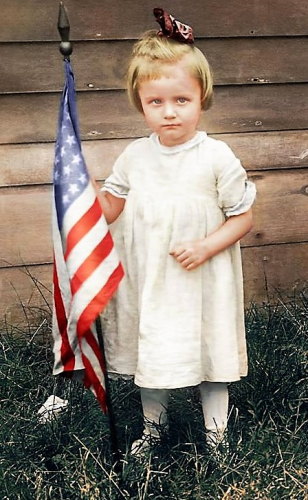 We Still Celebrate Our Independence Day Like We Did in 1777
The small parade
1915 Nome, Alaska
Hope those aren't real firecrackers!!
1924
Firecracker warning from Marilyn Monroe
Happy 4th!
From Susan Hayward and Virginia Dale - 1940s
Getting ready in 1904
"Birth of Old Glory"!
1923 float
We don't know that this is the 4th . . .
But it should be!
Boy Scouts on parade
1917
Watch out Joan!
Joan Crawford being "blown up" by a firecracker.
July 4th, 1922
Daughters of the American Revolution
celebrating the 4th
Lock those firecrackers in the stocks!
And look how happy the animals are! 1910
4th of July picnic
Missouri - love the mason jars.
Back to Top