Not a war . . . shoppers!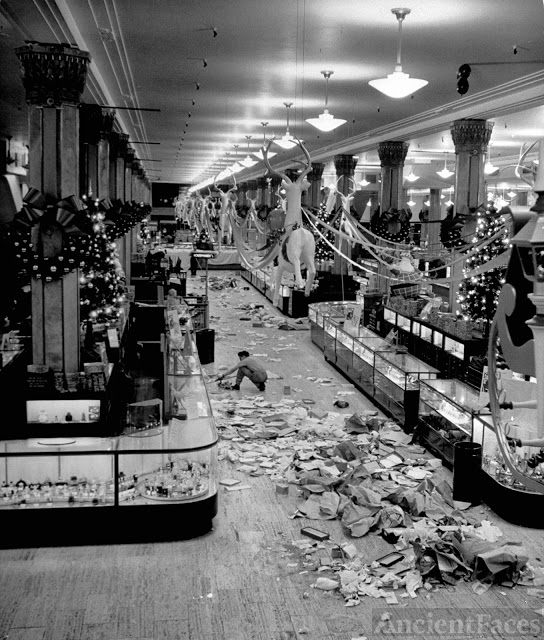 1948 photo of a NYC store after Christmas shoppers have left.
1939 London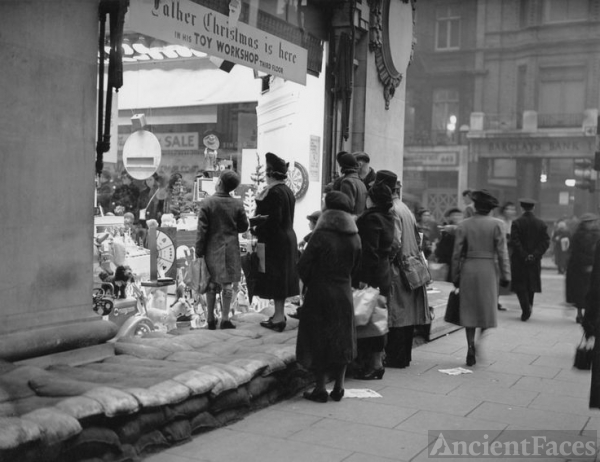 Notice the sandbags lined up against the building. This was the first Christmas of World War II in England. The sandbags were supposed to protect the stores against bombs.
Christmas dolls, 1934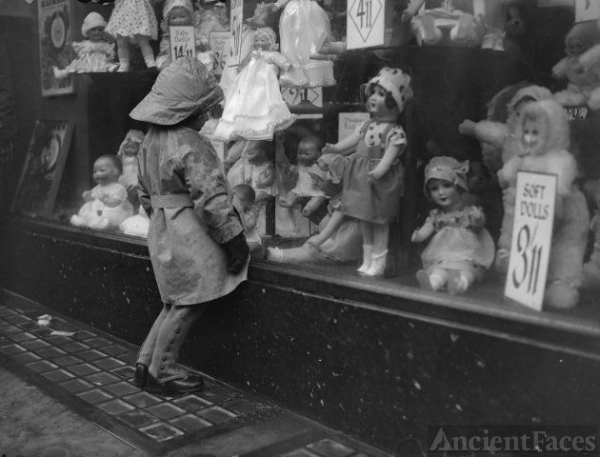 A little girl window shopping for her Christmas wish!
The Bishop's Wife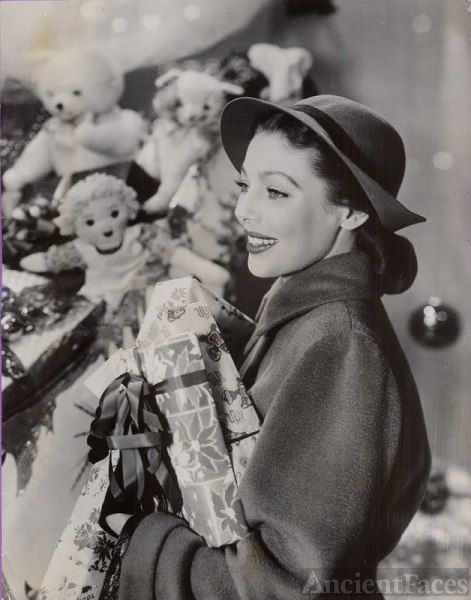 Loretta Young in the 1947 movie - one of the great Christmas movies. Cary Grant was a wonderful angel!
Christmas shoppers, Chicago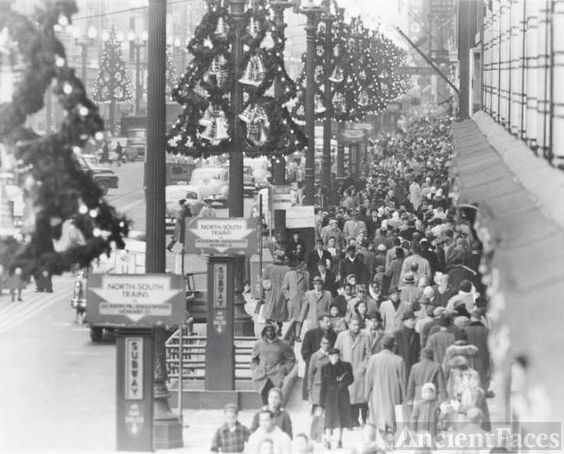 Looks like the 1940's - what do you think?