Welcome to Halloween!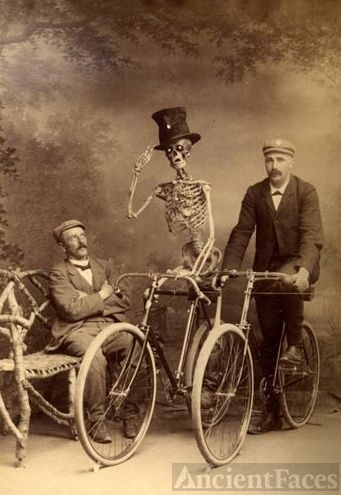 A studio photo from around the turn of the century - we thought that this was the perfect Halloween photo!
Dad looks like a demented Ernie from Sesame Street, and his kid is as scared as we are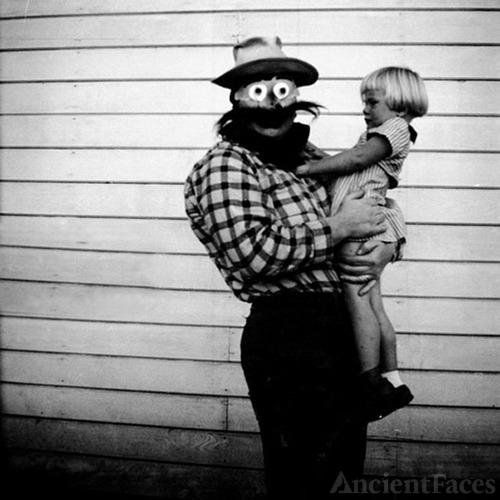 Creepy family!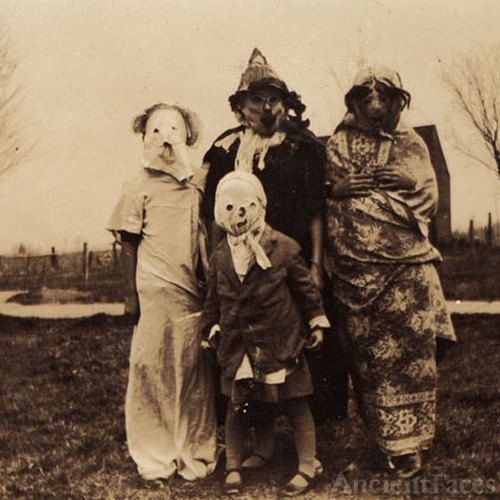 There's something about these homemade costumes from the '20's and '30's that is creepier than anything today!
A giant mosquito on a bike?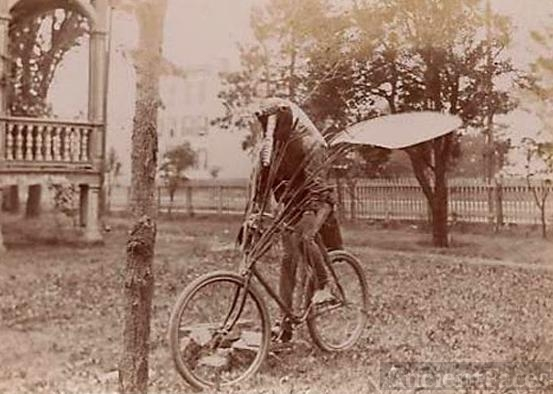 This would be especially spooky in Florida!
1930's or '40's? We know that they're homemade costumes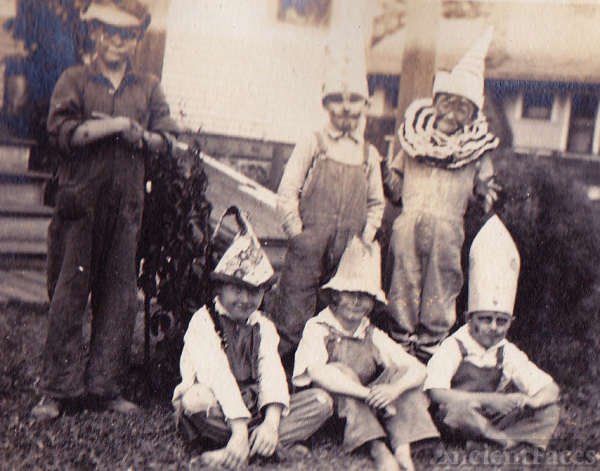 There's a clown, a farmer, a mechanic, a Robin Hood, and I think that one child on the bottom right was pretending to be the pope?
It looks like a costume . . .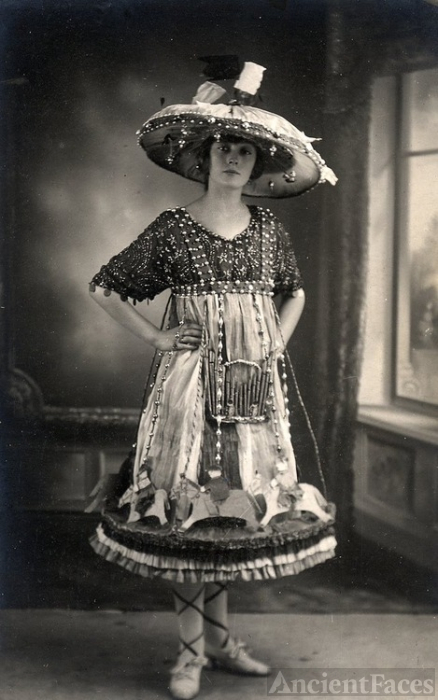 but it may have been 1915 high fashion??
She's right in character - sitting on the wall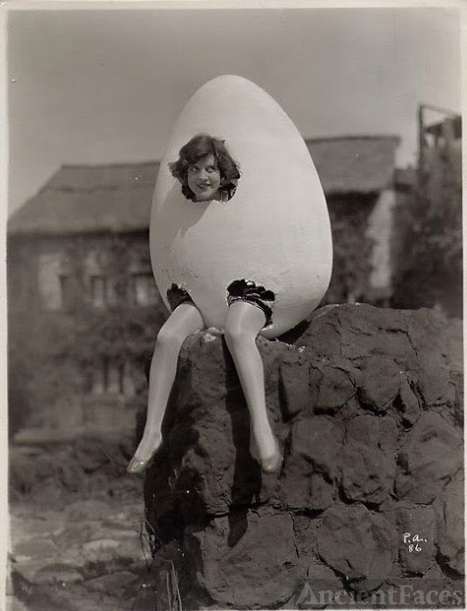 Wonder if she fell and broke at the end of the night?