1940's glam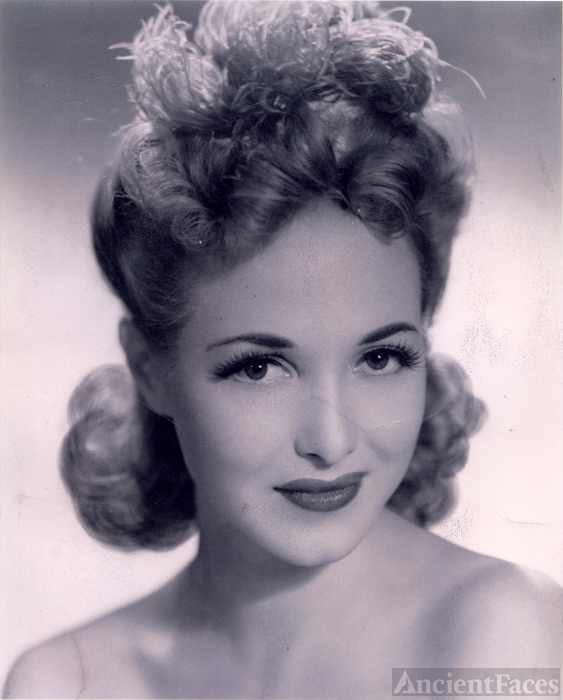 Hair piled up, more makeup, feathers on the top - 1940's glamor.
Cracker Jack!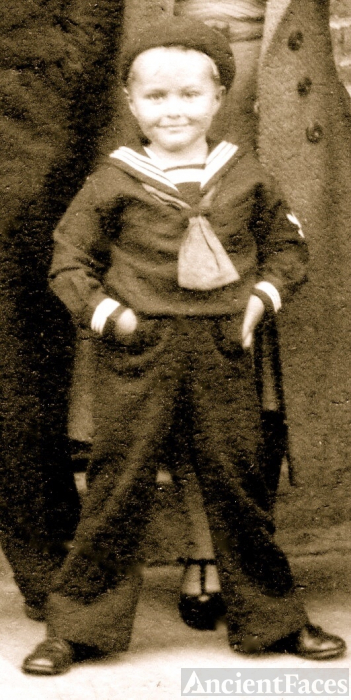 Every boy was a sailor in 1942 - but not every boy had the pose down!
Boogie Woogie Bugle Boy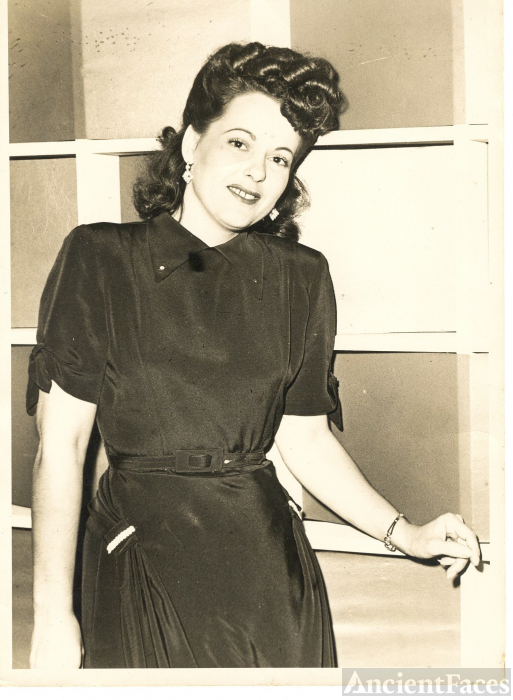 Can't you see her dancing to "Boogie Woogie Bugle Boy"?
Dressed to the nines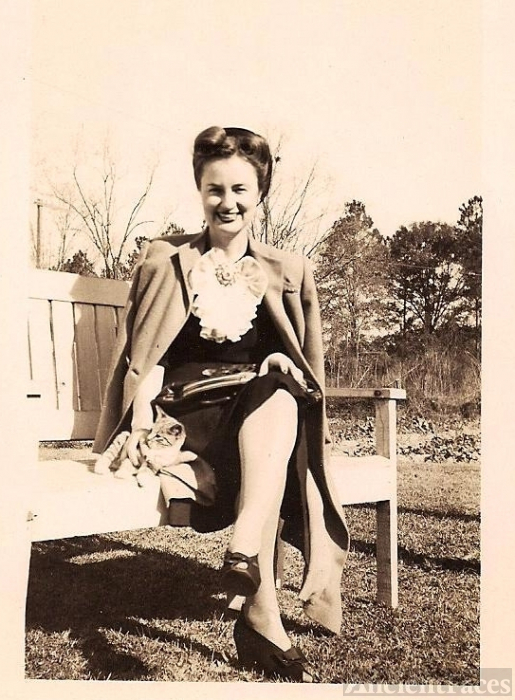 She had the purse, shoes, and hair - with a kitten as an accessory!
A teenager in the '40's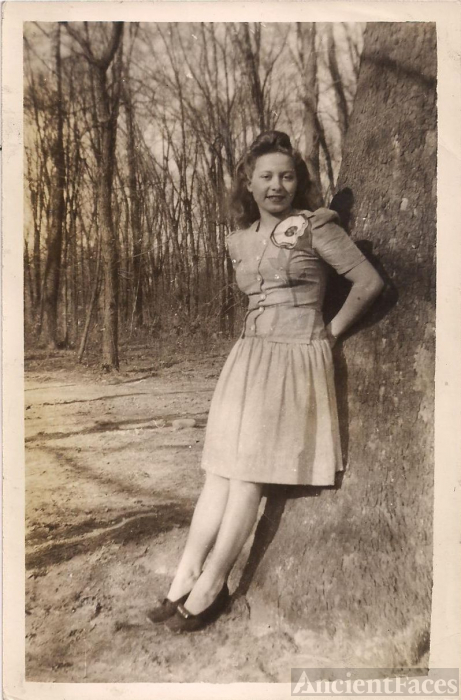 16 yr old Esther Martz in 1943 - a little more conservative than today!
The car says 1930's - the fashion says 1940's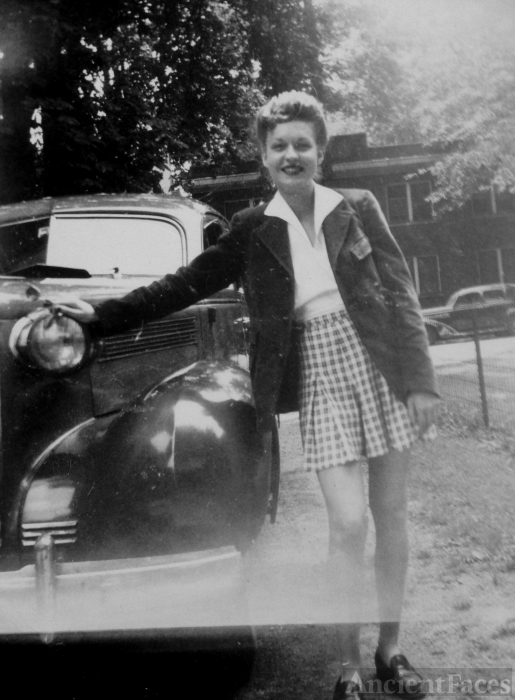 The hair, lipstick, loafers and short skirt look like the 1940's although a relative says it's 1938. Ahead of her time?