Sailors honoring their fallen comrades in Pearl Harbor (1941)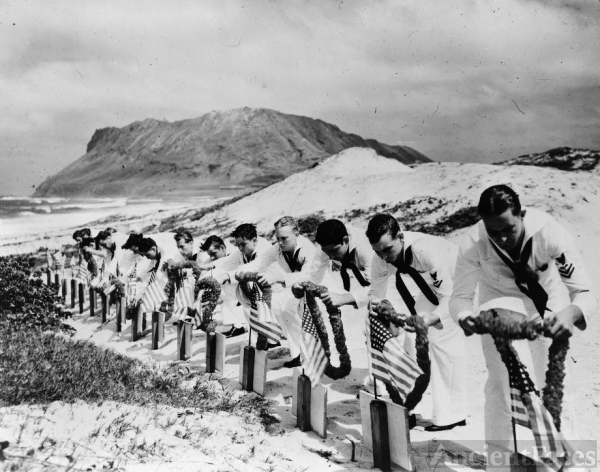 Soon after the attack on Pearl Harbor, the graves of unknown sailors are being decorated by their comrades.
77th Bomb squadron in WW2 , Aleutian Islands, 1944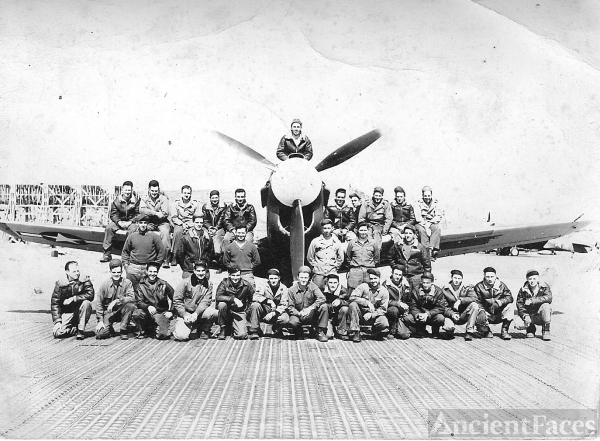 The name of only one of these men is known - but all are honored by us. Do you know any of these faces?
Young Private Lodwick D. Underwood, Civil War, 1862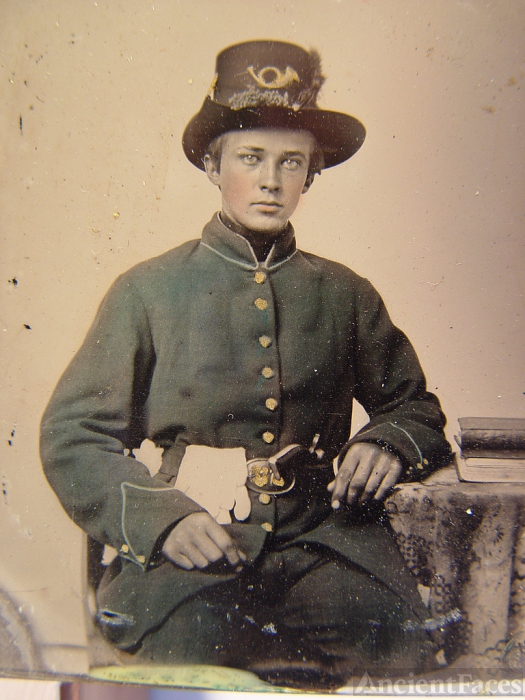 Only 15 and embroiled in a war. He's wearing the uniform of the Vermont Brigade (aka the "Old" Brigade or the 1st Vermont Brigade).
Documenting intelligence - with a very large camera.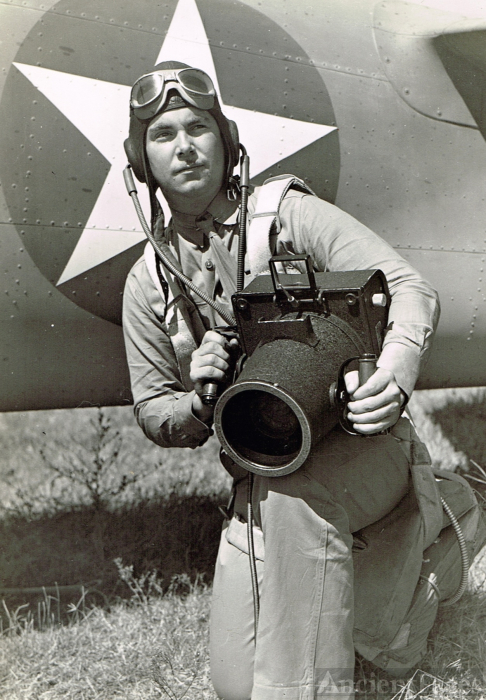 Wonder what the technological equivalent is today?
US Military Policeman during World War 2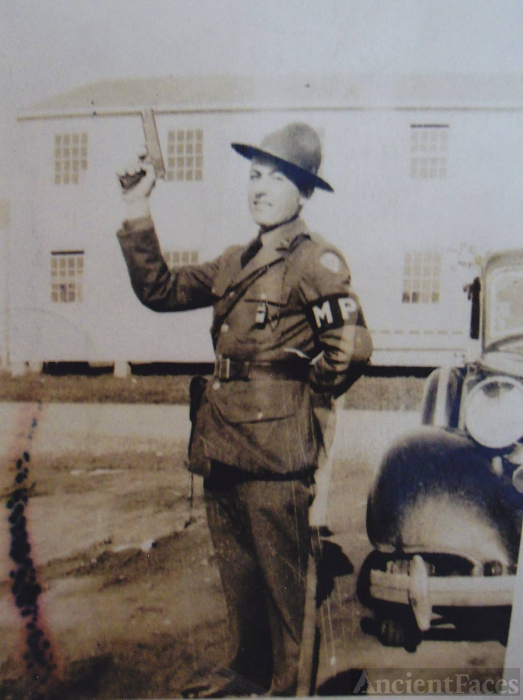 At the Aberdeen Proving Ground, MD.
One of the few carefree moments during WW2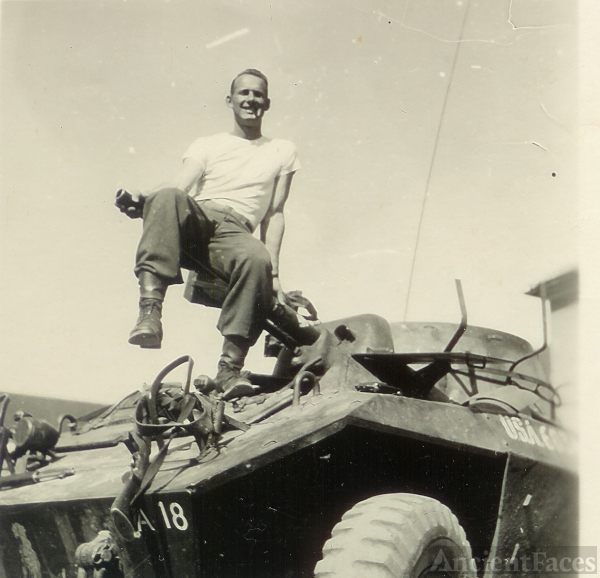 There was a lull in the fighting in Germany - why not jump over a tank?
Veterans of opposite sides of the American Civil War - all in one photo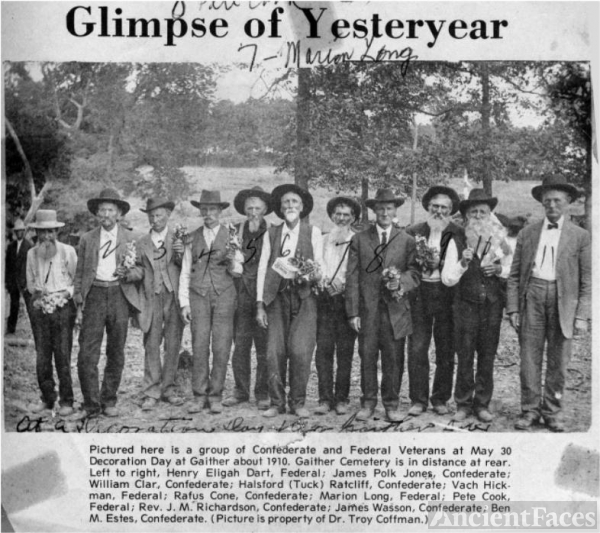 On Decoration Day 1910 (now called Memorial Day), veterans, Confederate and Federal, gathered to remember their comrades.
The stories these men could tell . . .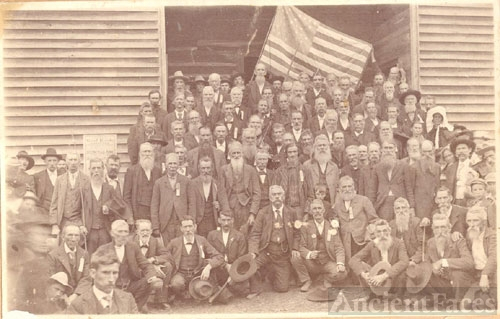 Tennessee Union Civil War Reunion circa 1901
The battle that turned the tide of World War 2 begins
D-Day landing, June 6 1944.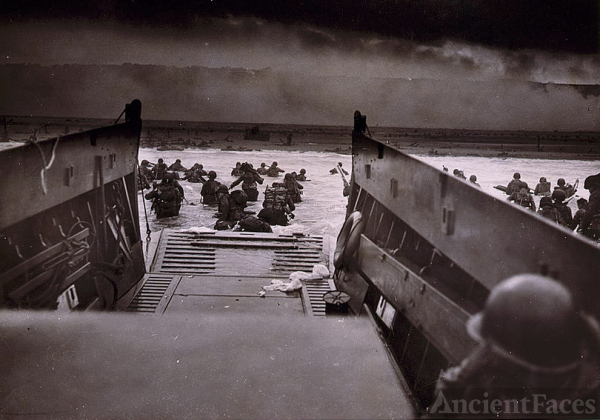 In Hawaii, before the attack on Pearl Harbor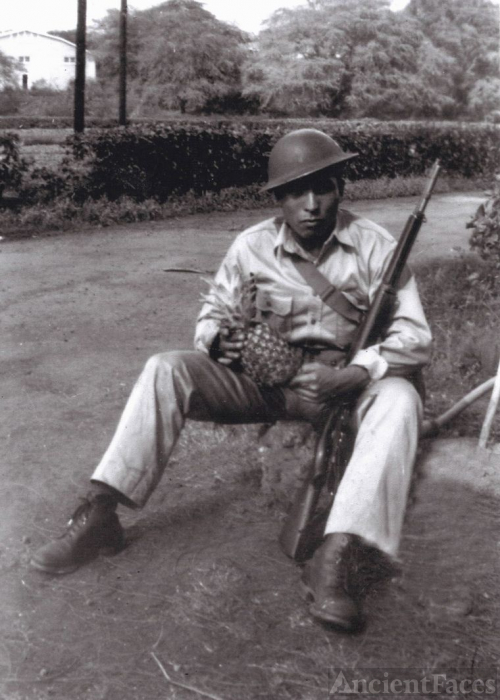 161st Infantry Regiment 25th Infantry Division, Schofield Barracks.
World War 2 flyboy guarding the Pacific Front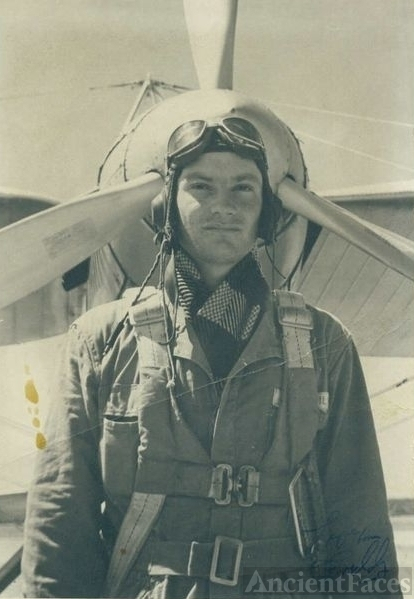 Joined the year before the Pearl Harbor attack and was stationed at Pearl for the remainder of the war.
Brothers bonding before war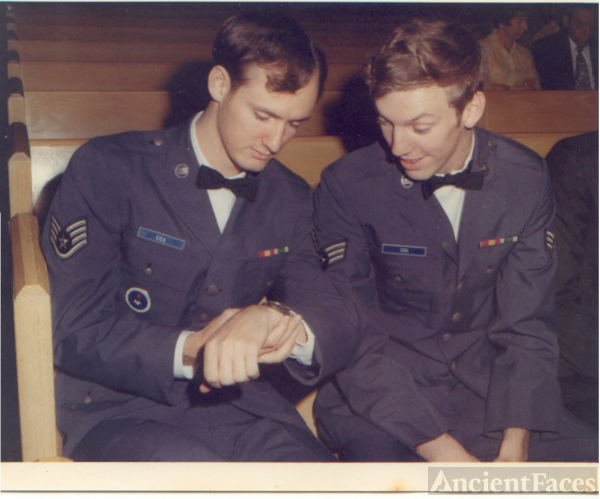 These brothers served in the U.S. Air Force in the Pacific Theatre during the Viet Nam War.
First female US Army surgeon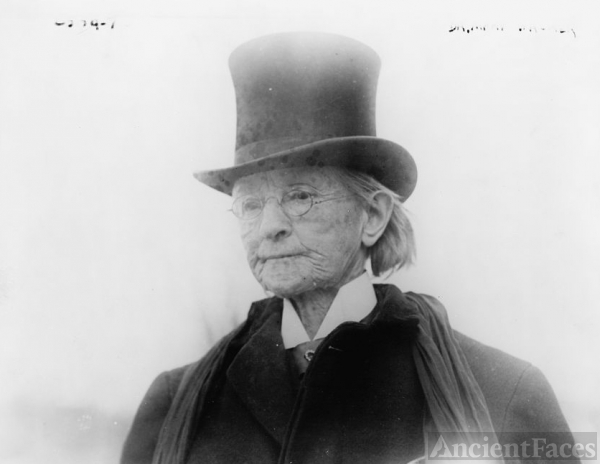 Serving first as a nurse and then as a surgeon during the Civil War, Mary Edwards Walker was awarded the Medal of Honor for her service (the only woman to receive the Medal of Honor).
Desmond Doss - Many Injuries
Desmond Doss in the hospital after being injured at Hacksaw Ridge.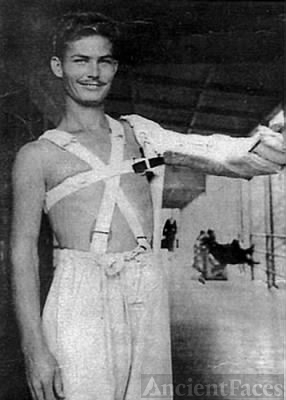 He lost 5 ribs, was shot in the arm by a sniper, contracted TB (and lost his hearing, due to being overdosed with antibiotics) and spent 5+ years in VA hospitals. Read about https://www.ancientfaces.com/article/desmond-doss-the-real-life-hero-of-hacksaw-ridge/98
Have photos that you'd like to see included? Share
your photos
or see Memorial Day photos on AncientFaces.com on the next page.