The cat's meow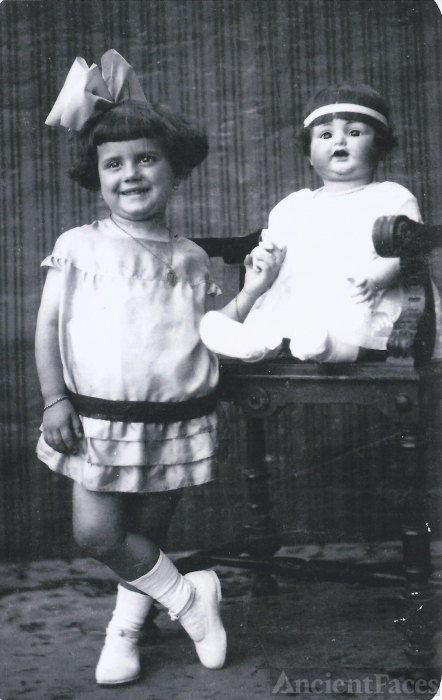 The doll and the little girl are both very stylish for 1908 - they look like they belong in the '20's.
She takes center stage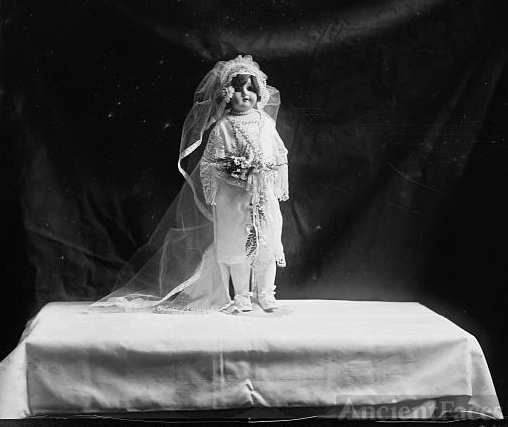 This 1925 doll was named by the President's wife.
Native American Dolls
We'd love these doll tipis!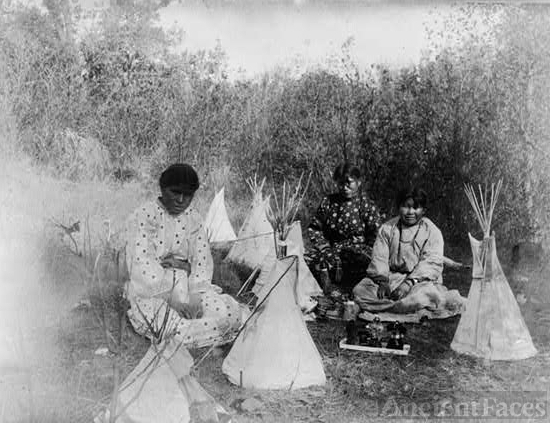 Three Cheyenne girls with their dolls and tipi doll houses. 1907
The horror!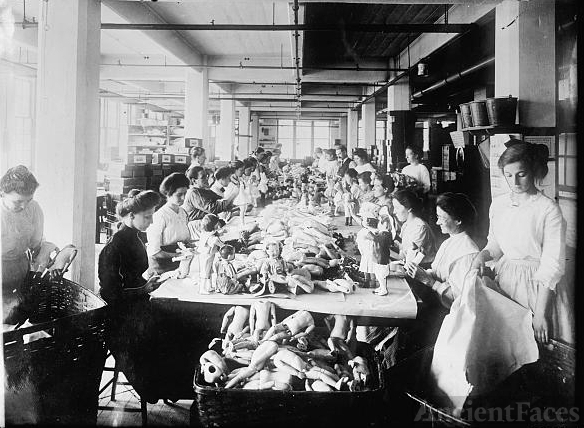 This is a doll manufacturing plant in 1910. It looks like a massacre!