California or Bust!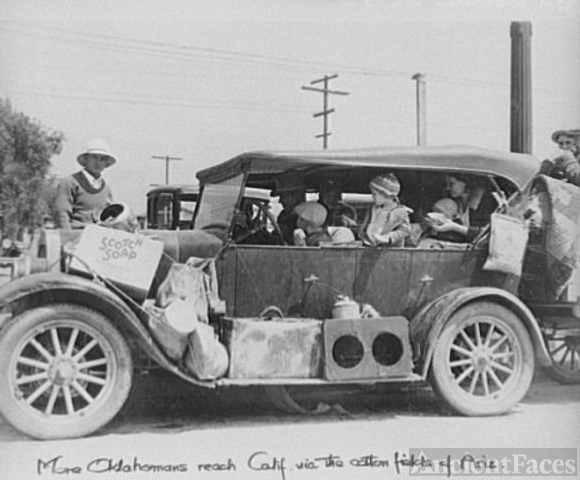 This Oklahoma family left their home and (with everything they had) moved to California.
Home Sweet Home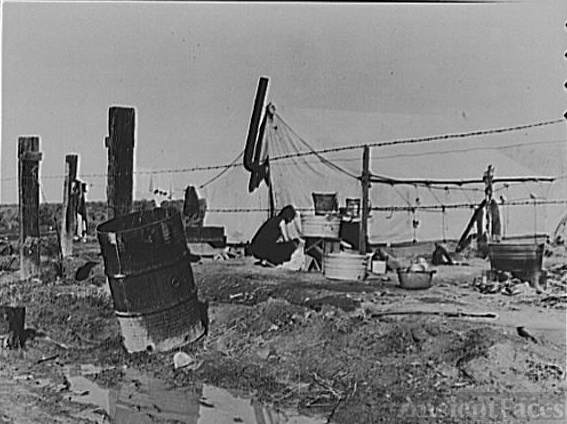 Refugees from the Oklahoma Dust Bowl make a home in a California dump. Not so sweet.
Could you do this?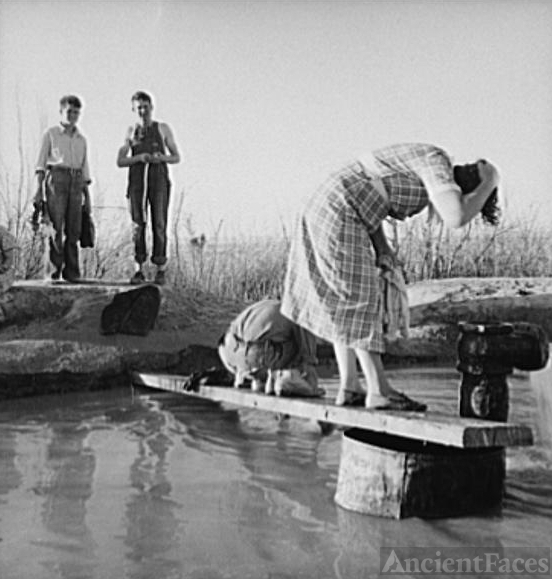 This isn't camping - it's daily life. Refugees washing up in a California ditch.
Towels to prevent dust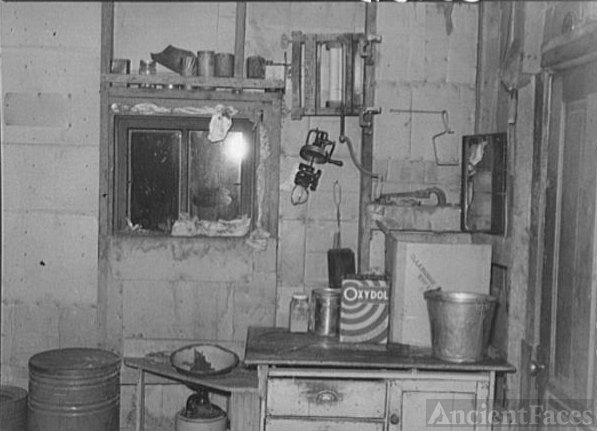 This North Dakota family tried to keep the dust out of their kitchen by stuffing towels around the windows. It didn't work well.
That isn't snow!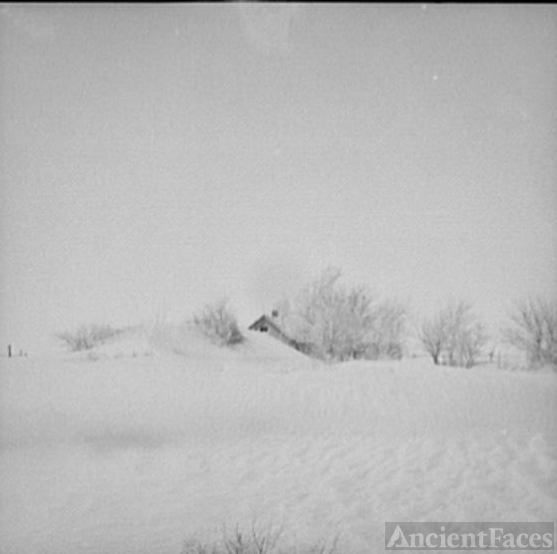 This may look like snow but it's the aftermath of a dust storm in Oklahoma.
No liquor in Oregon!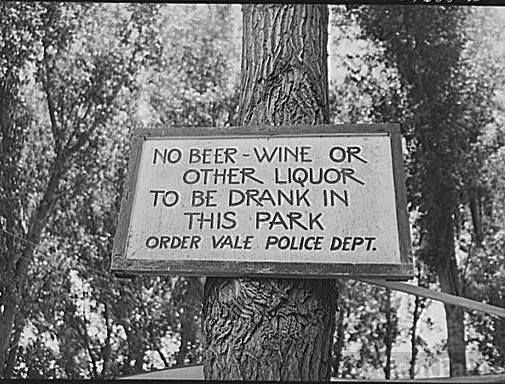 This park in Oregon didn't want Dust Bowl refugees drinking.