Birthday party at the circus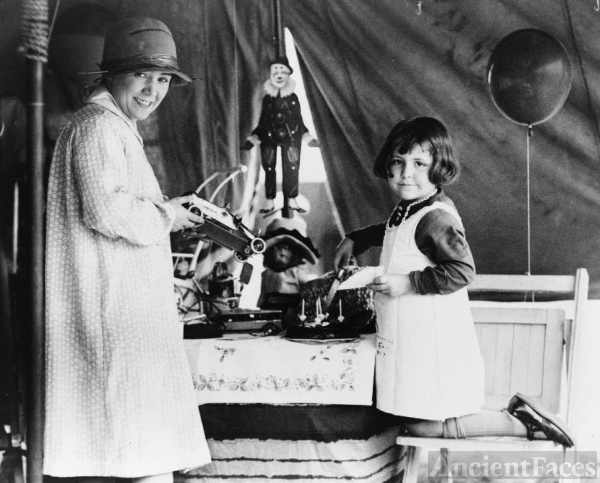 On the left, an acrobat and a strong woman. On the right, a little girl who grew up an aerialist.
1899 circus poster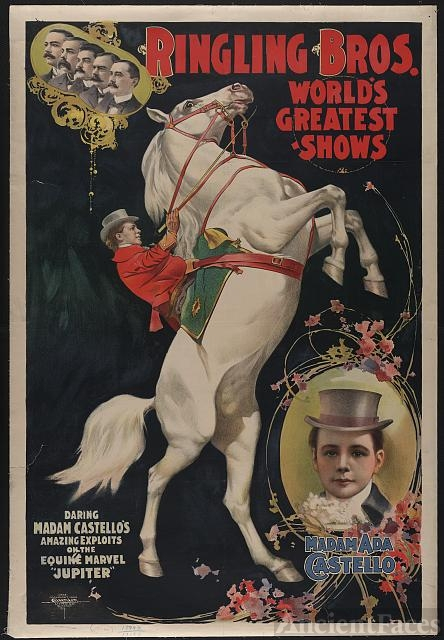 "Daring Madam Castello's Amazing Exploits On The Equine Marvel Jupiter".
Main entrance to Ringling Brothers Circus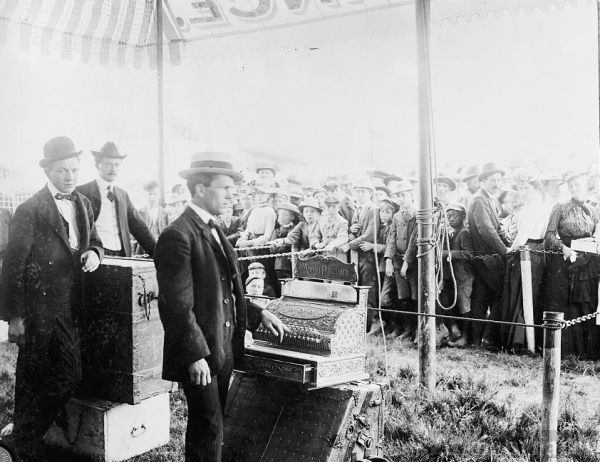 Circa 1900 - get those cash registers ringing!