Friedrich Trump - Donald's Grandfather
Friedrich (3/14/1869 - 5/27/1918), who changed his name to Frederick when he emigrated from Bavaria Germany in 1885, stated on his immigration papers that he had no skills or profession and that he didn't speak English.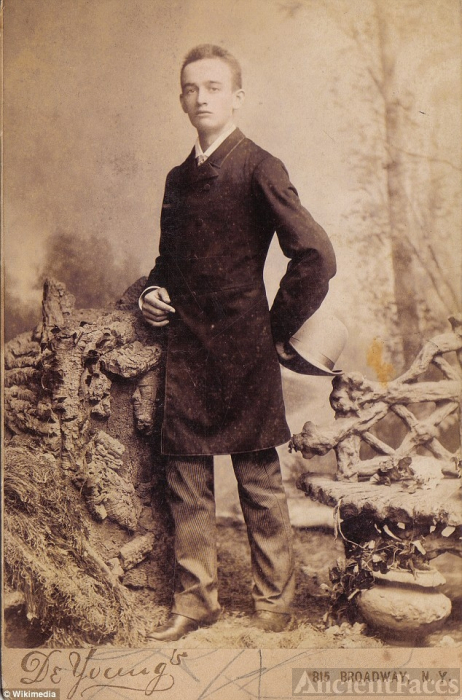 When Friedrich came from Germany to the U.S. in 1885, he didn't speak English and was fortunate to live with his older sister Katharina in New York. Within a short amount of time he found work with a German speaking barber who took him under his tutelage. After a little over 2 years of apprenticeship with this kind barber, he returned to Germany to practice his newly gained skills.

There was little work for Friedrich in his hometown and as he was reaching the age at which he would be conscripted into the German Army, he decided to return to New York so that he wouldn't have to serve. Once back in the U.S., he remained a barber for another 4 years - living in an immigrant German neighborhood of New York.

In 1891, Friedrich, who changed his name to Frederick, moved to Seattle, Washington. With his savings, which he had put together from his barber practice, he bought a restaurant in the Red Light district of Seattle. Serving food and liquor, his restaurant also advertised that it had "Rooms for Ladies" (a common way of offering prostitution). His first restaurant provided the model for all of the restaurants he ran in the future - they all offered food, alcohol, and prostitution. Popular with the men of the time.

In 1893, now a U.S. citizen, Frederick moved north of Seattle to Snohomish County. He wanted to take advantage of the large gold and silver mining in the area. After selling his Seattle restaurant, he bought 40 acres of land in nearby Pine Lake Plateau but couldn't afford the price of choice land in Monte Cristo - near where the rush was supposed to occur. As a result, he filed a claim to the mineral rights on the land he wanted - even though someone else had already claimed it. This allowed him to get the land cheaply and while his claim to build was disputed, he ignored it and quickly built a restaurant like his Seattle establishment - offering liquor, food and 'female entertainment'. At the end of the following year, he bought the land outright from the original deed owner with the profits from his endeavor.

It turned out that there wasn't much gold and silver in Snohomish County but that didn't effect Trump - he staked two miners in the Yukon Gold Rush, sold his restaurant, and returned to Seattle. His new restaurant in Seattle did well, and the miners he staked sold their claim for a profit. The partnership then found another claim and sold that for a profit - giving Frederick enough funds to go to the Yukon himself. Selling off everything but his Pine Lake Plateau property - which he transferred to his sister Louise - he went North.

After establishing a few tent restaurants, he and a partner opened a two-story restaurant which offered fine dining " fresh fruit and ptarmigan in addition to the staple of horsemeat". But due to a local crackdown on liquor and prostitution - as well as fights with his partner - Frederick sold his share, becoming a wealthy man.
Elisabeth (Christ) Trump - Donald's Grandmother
Frederick married Elisabeth (10/10/1880 - 6/6/1966) when he returned to Germany (again).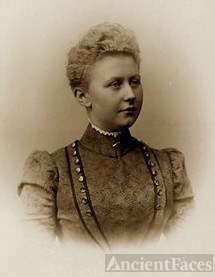 Now a wealthy man, Frederick once again returned to his hometown in Germany where he quickly proposed to his new neighbor's daughter Elisabeth who was 11 years younger than he. Frederick's mother wasn't happy about the proposal since she thought that the Christ family was of a lower class than the Trumps.

Shortly after their marriage in 1902, Elisabeth and Frederick went back to New York City. Frederick once again found work as a barber and augmented his income as a hotel and restaurant manager. However, Elisabeth quickly became homesick and she and Frederick returned to Germany with their young daughter in 1904. In Germany, they deposited their life savings - now the equivalent of about half a million today - into a German bank. It looked like the Trump family was going to stay in Germany, but the Bavarian authorities decided that he was a draft-dodger because he had previously left to avoid conscription. So once again the Trumps were on the move - they couldn't stay in Germany and returned to New York.

Back in New York, Frederick and Elisabeth had two sons - Fred (Donald Trump's father) born in 1905 and John born in 1907. To support the growing family Frederick operated a barbershop in Queens and bought a house, renting out some of the rooms. He wanted to buy more land, but anti-German feelings due to World War I didn't allow him, as a German-American, to buy land.
Friedrich Trump's Death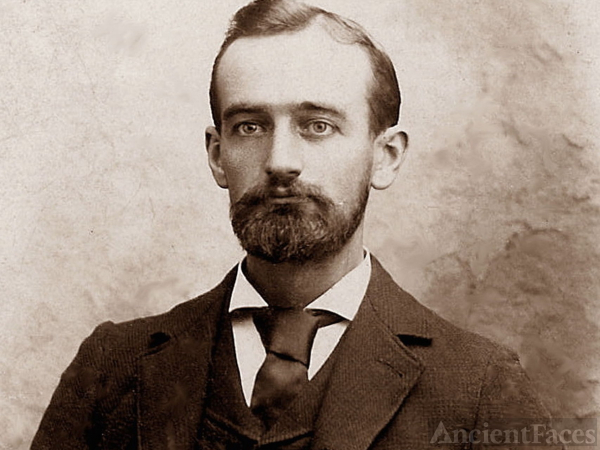 In early 1918, walking along the street with his son Fred (Donald's father), Frederick felt ill. Taking to his bed, he died the following day - later found to be one of the early victims of the 1918 Flu Epidemic. Frederick was 49 - Fred was 12. He left cash and holdings worth just under $500,000 in today's money.
Frederick Christ Trump Sr. - Donald's Father
October 11, 1905 – June 25, 1999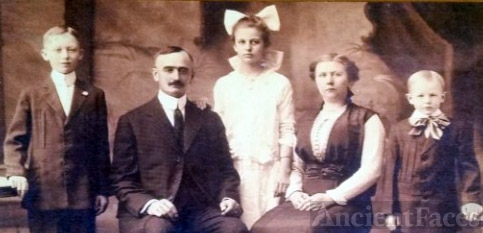 (Photo of - left to right - Fred (Donald's father), Frederick, Elizabeth, Elisabeth, and John)

Although Fred was conceived in Germany, the family moved back to New York when his mother was 5 months pregnant. After his birth in the Bronx, the family moved to Queens. Two years after he graduated from high school, he built his first house. Since he was still a minor and his father had died several years before, he and his mother Elisabeth created a company - Elizabeth Trump & Son. His mother remained head of the company until he became 21 in 1926 - he had already built 20 homes in Queens. He seemed to be much like his father - in the 1930's he created a new kind of self-serve grocery store, Trump Market, and after only a year sold it to a grocery chain.
Memorial Day 1927 - Fred Trump arrested at a KKK Rally
Queens New York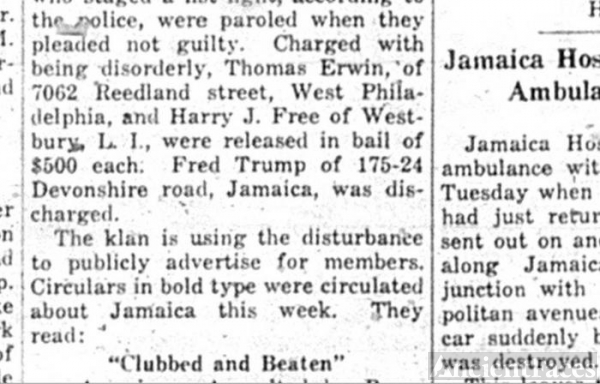 On Memorial Day in 1927, a parade that included the Ku Klux Klan and anarchists resulted in a riot. According to a flier promoting the parade, it was held to protest that "Native-born Protestant Americans" were being "assaulted by Roman Catholic police of New York City." It went on to say that "Liberty and Democracy have been trampled upon when native-born Protestant Americans dare to organize to protect one flag, the American flag; one school, the public school; and one language, the English language." Fred Trump was arrested for failure to disperse - one of 7 onlookers - but the charges were dropped. There is no record of why they were dropped.
Mary Anne (MacLeod) Trump - Donald's Mother
May 10, 1912 – August 7, 2000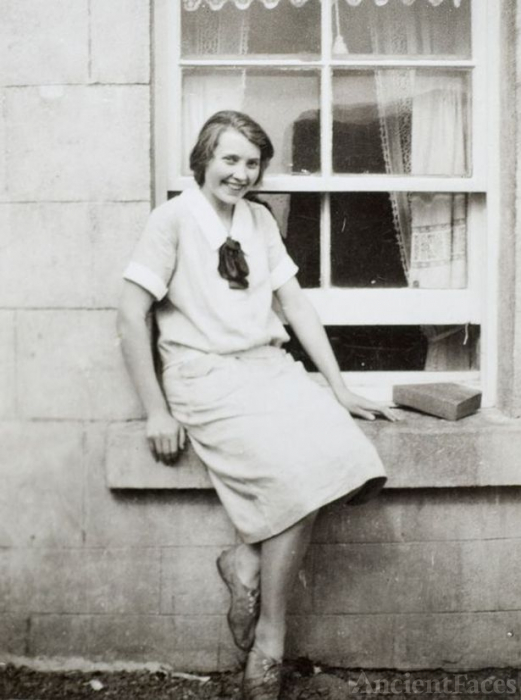 (photo of Mary Anne at her home in Scotland circa late 1920's)

Mary Anne MacLeod was born in Scotland - in the Outer Hebrides - the youngest of 10 children. Her second language was English since they spoke Gaelic at home. It is said that she was a star pupil - but maybe she had to be: her father was a truancy officer as well as a fisherman and a crofter.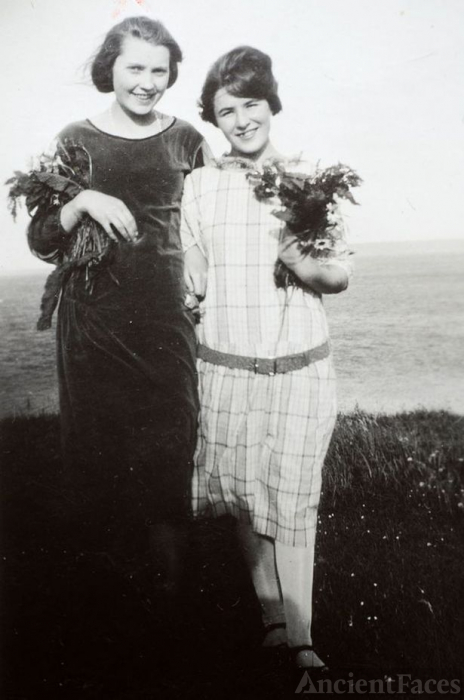 Mary Anne MacLeod (left) and friend in Scotland

In May of 1930, when she was 18, Mary Anne left Scotland to join her older sister Christina on Long Island. She had $50 in her pocket so she took a job as a "maid or domestic" for at least the next 4 years. At a dance, she met Fred Trump. They fell in love and married in January of 1936.