Ray Bradbury & Terrence Shank - Fahrenheit 451
Description:
Photo: Director Terrence Shank and Playwright Ray Bradbury viewing a model of the set Fahrenheit 451. Fahrenheit 451 was performed in 1979 at the Colony Theatre Company in Burbank, California.

Ray Douglas Bradbury was born on August 22, 1920 to Leonard Spaulding Bradbury and Esther Moberg Bradbury in Waukegan, Illinois. They briefly lived in Tucson, Arizona before settling in Los Angeles, CA in 1934.


He married Marguerite McClure on September 27, 1947 and subsequently had four daughters: Susan Bradbury (1949), Ramona Bradbury (1951), Bettina F. Bradbury (1955), and Alexandra Bradbury (1958).

Bradbury was a an American science fiction, fantasy and horror writer. He claimed that only Fahrenheit 451 was a science fiction novel, all others are fantasy. He wrote more than 27 novels and 600 short stories. His best known writings are Fahrenheit 451, The Martian Chronicles, Dandelion Wine, Something Wicked This Way Comes and the Illustrated Man.

In addition to his literary contributions, he also contributed to Disney's Spaceship Earth at EPCOT and the Orbitron at the Disneyland Parks in Anaheim and Paris. He also provided the concept and script for the U.S. Pavilion at the New York World's Fair in 1964.

Bradbury died at the age of 91 on June 5, 2012.
Date & Place:
at Colony Theatre Company, in Burbank, California USA
People: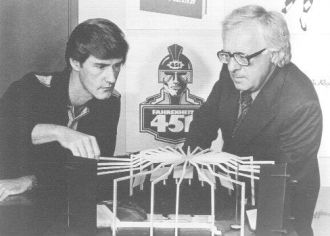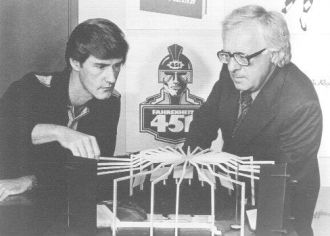 Back to Top