The new generation at play
A toy car in the mid '40s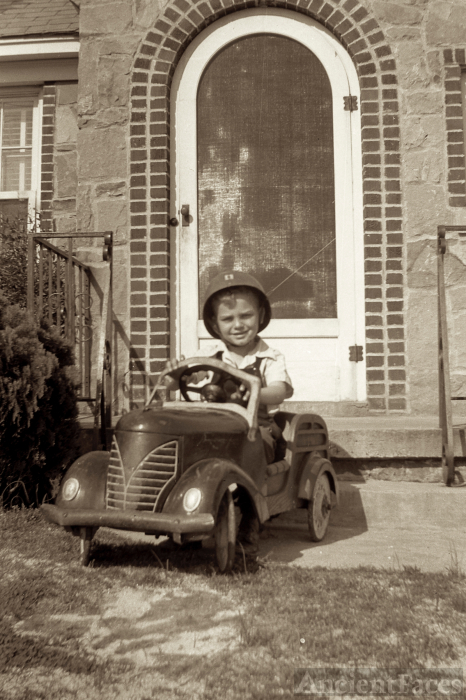 And a different kind of "helmet" than today!
1945 Michigan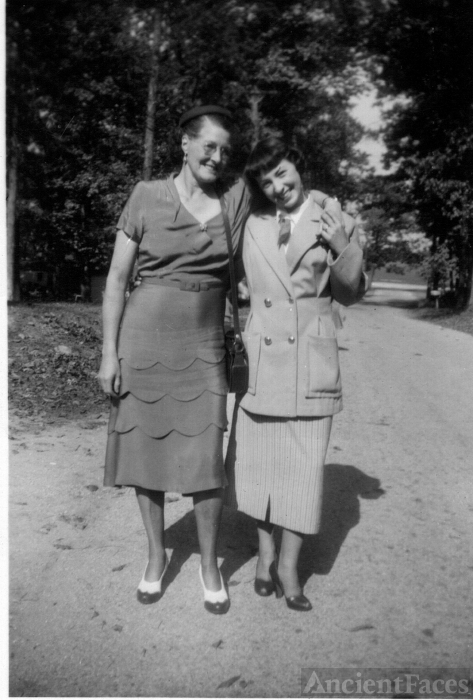 When women went out in public, they were fashionable from head to toe. Certainly no sweats!!
World War II pin-up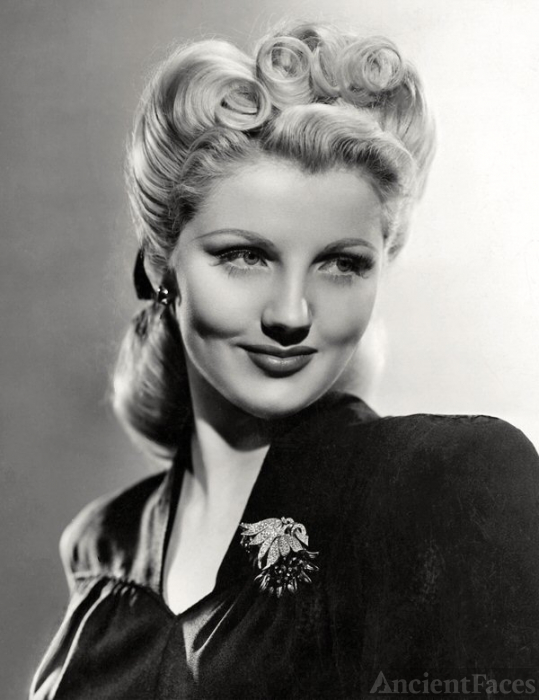 While this isn't a "pin-up" photo of her, her "glamour" photo was aptly named!
1943 Canada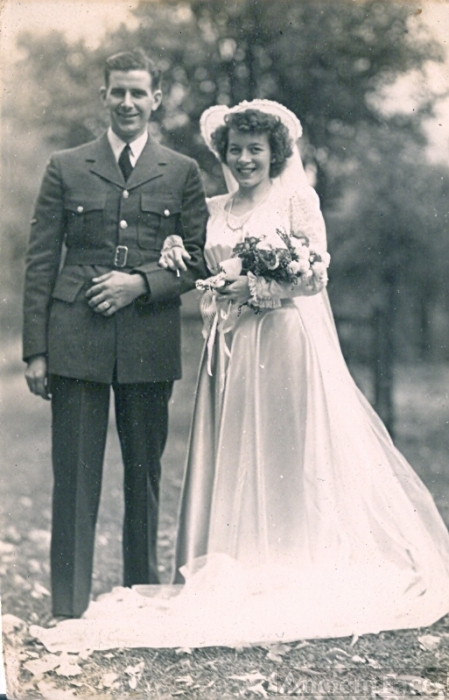 During WW2, throughout the world, millions of men were married in their uniforms.
1945 Texas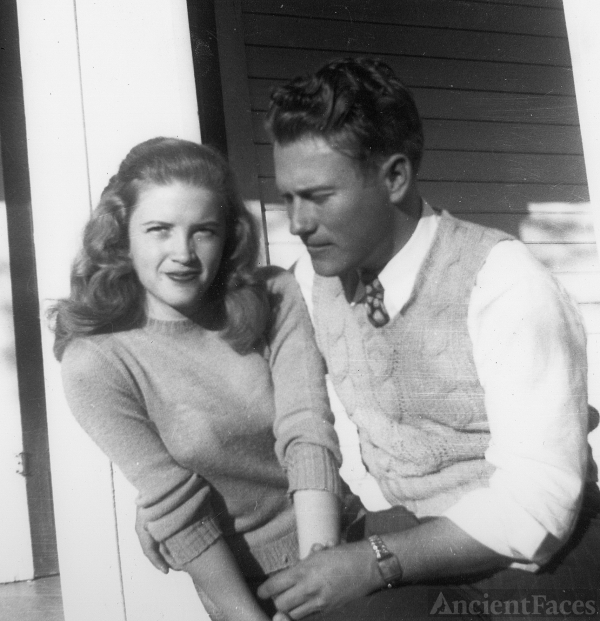 He proposed to her during the last days of WW2. He was a Navy pilot in the war.
Our "elder brothers" - 1943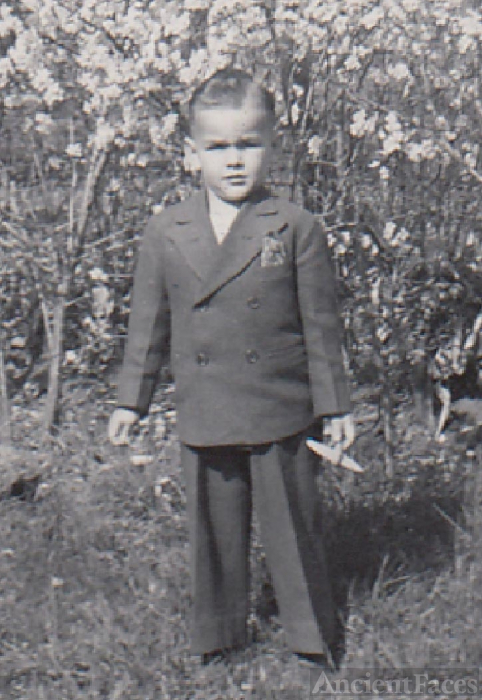 "Baby Boomers" were the huge influx of babies who were born between 1946 and 1964. The war was done, peace was upon us, men were home, and their parents "made whoopie".
1942 hair salon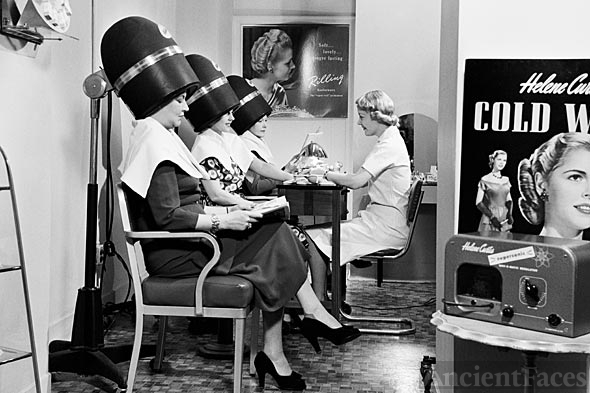 Once a week, get all dressed up, go to the salon, and get your hair and nails done. You had to have money!
Original Toni Twins
1948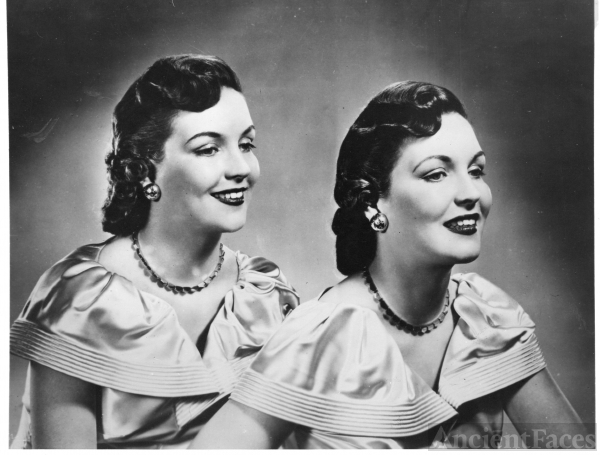 "Which twin has the Toni" - home permanents became the rage and Toni was the newest product. Previous to Toni's home perms, it was about $15 to get curls in a salon - it was $2 for a Toni Kit. But oh, the smell!!
August 1945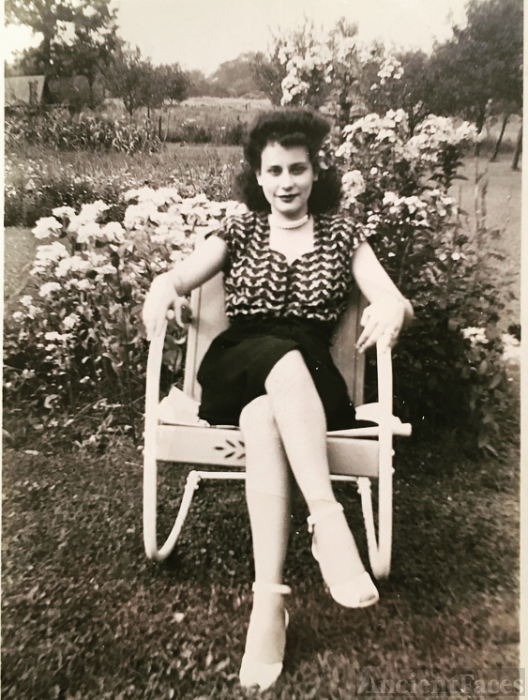 Glamor wasn't just on the silver screen - our mothers and grandmothers were glamorous every day.