Thanksgiving Traditions In The Past
You've probably spent your whole life with the same traditions on Thanksgiving: Family and friends gathering for turkey, dressing (or stuffing), mashed potatoes, gravy, yams, sweet potatoes, green bean casserole, and (insert your family favorite). Then there are the desserts - pumpkin pie, sweet potato pie, berry pie, cakes, cheesecake . . . Are you getting hungry? All of this is in the spirit of the first Thanksgiving - friends and family coming together to celebrate, and give thanks for, the bounty in their lives. Technology may change, the way we prepare may change, but the essence remains the same. Do you recognize any of these traditions? (A bonus: there is a tradition at the end that you probably don't know about and is not part of today's Thanksgiving!)

The history of Thanksgiving The first Thanksgiving was celebrated in November of 1621 when the Wampanoag tribe and the Pilgrims came together for a harvest celebration. The feast, which lasted 3 days, included waterfowl, venison, fish, lobster, clams, berries, fruit, pumpkin, and squash. According to reports, there were 90 Native Americans and 53 Pilgrims who attended. In 1863, President Lincoln proclaimed Thanksgiving a federal holiday of "Thanksgiving and Praise to our beneficent Father who dwelleth in the Heavens" and made it the last Thursday of November. In 1941, FDR proclaimed the 4th Thursday of November as Thanksgiving Day - to give citizens more time to shop for Christmas - and this has been the official day ever since.
Topics: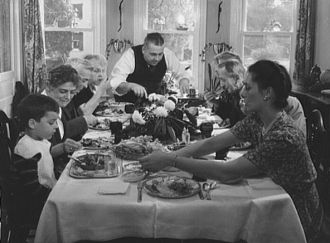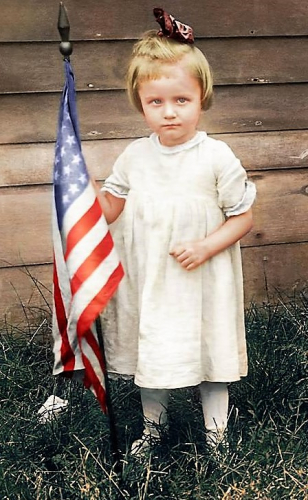 Thanksgiving Traditions In The Past
Hunting, just like his forefathers
Sometimes the whole family . . .
Got their guns and went out to hunt?
Did you buy your turkey outside a tobacco auction?
Or did you go out into the woods, brave person?
1912 - almost 300 years after the first Thanksgiving.
Or perhaps you went to the market?
This is 1919 - but it's kinda like today's farmer's market . . .
Then there was your local butcher shop . . .
Easier, less time involved, and just around the corner.
But Presidents get special delivery
The White House, 1921
Plucking the turkey
SO happy most of us don't have to do this any more!
Boy, that stove brings back memories!
Family arriving
During WWII, some warriors came home for Thanksgiving.
1940 - long and skinny bird
No oversized breasts here! Even turkeys today look different.
Coming out of the kitchen
1960 - you can just smell this turkey with a color photo!
Back to Top