Norma Jeane Baker
Marilyn Monroe's name at birth was Norma Jeane Mortenson (the surname of her mother's second husband) although she was not the daughter of that husband - her biological father was never revealed (to Marilyn or anyone else).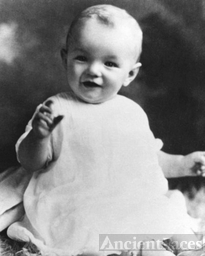 Her mother separated from Martin Edward Mortensen well before Marilyn was conceived and legally divorced him in 1928. So Marilyn was subsequently baptised with the surname of her mother's first husband (Baker) and thereafter became known as Norma Jeane Baker. (In childhood, when her foster parents parked her at a movie theater on weekends and she saw the big film stars of the day on the screen, she said that she used to fantasize that Clark Gable was her father.)
Gladys (Monroe) Baker and Norma Jeane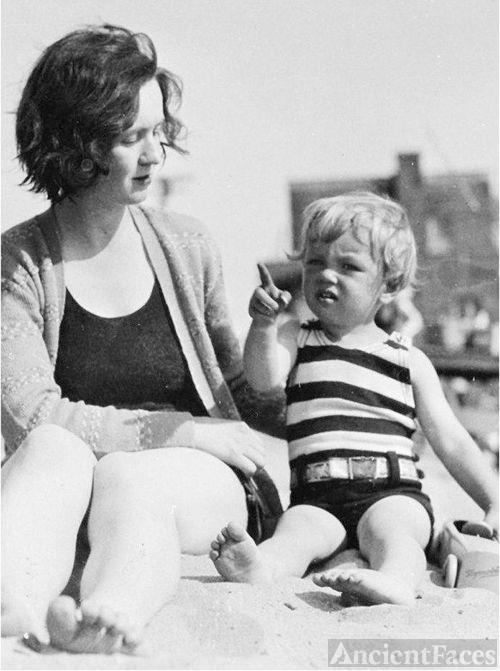 Gladys Baker had been married at 15 to an older man, John Newton Baker (24), and they had two children - a girl and a boy. In 1921, they divorced and John kept the two children with him, returning to his home state of Kentucky. Marilyn didn't meet her sister until she was an adult.
Until age 7, Marilyn lived with foster parents Albert and Ida Bolender in Hawthorne, near Los Angeles. Her mother often visited but could not cope with the everyday pressures of single parenthood and so couldn't keep Marilyn full time.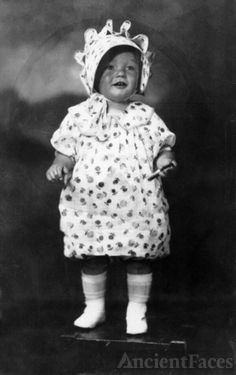 When Gladys was able to buy a small home in Hollywood in 1933, Marilyn moved in with her. This didn't last long - after only a few months, Gladys was diagnosed with paranoid schizophrenia, sent to a "rest home", and then later committed to a mental hospital. After this episode, Gladys was in and out of hospitals and Marilyn began her series of experiences with foster parents (10 foster homes in all).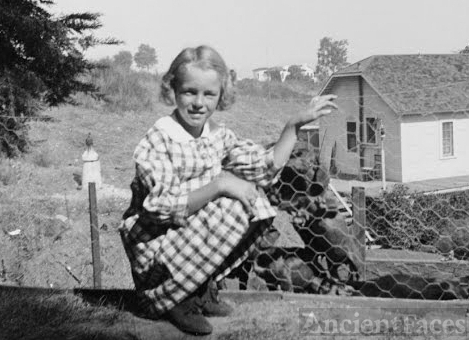 In one of the foster homes, she was sexually abused. Finally, she became a ward of the state and was sent to an orphanage. Life remained impermanent for Marilyn, bouncing around from the orphanage to another foster home (and more sexual abuse), and then again to more foster homes. She managed to stay in school but when her final foster home couldn't keep her any longer (they were moving out of state), she married a neighbor - Jim Dougherty, age 24 - when she was 16.
Marilyn and a friend at Catalina Beach
Marilyn dropped out of high school and became a housewife. She found it to be a boring life, so when her husband enlisted in World War II, she moved in with his parents and got a job at the Radioplane Munitions Factory.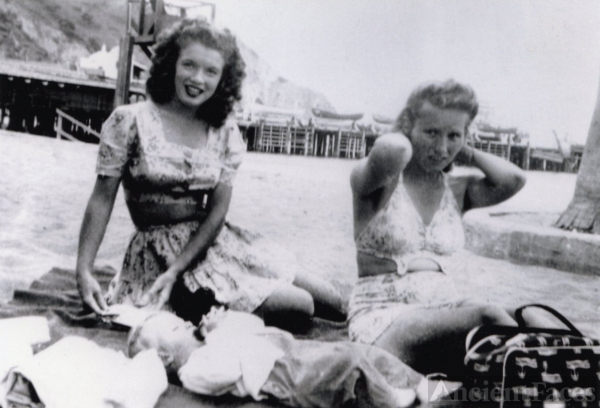 Working at the munitions factory was her first break. A photographer was sent to the factory to document how women were helping the war effort and she later began modeling for him. In 1945, she quit and began a modeling career - moving out of her in-law's home.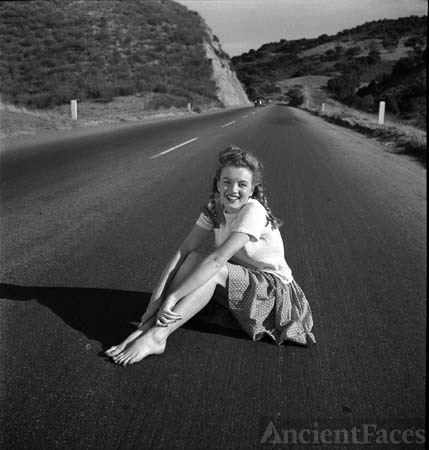 She was curvy and did not have the body type for high fashion modeling, so most of her jobs were of the pin-up type - in men's magazines and advertisements. She cut her hair and dyed it blonde.
Finally, she was signed to a six month contract at 20th Century-Fox. Because she didn't get any acting roles, she spent her days taking lessons in singing, dancing, and acting. Then, in 1947, her life changed again - small roles in two movies, Dangerous Years and Scudda Hoo! Scudda Hay! While it took some time (and more modeling gigs) and a contract at Fox Studio, she had her first starring role in Ladies of the Chorus.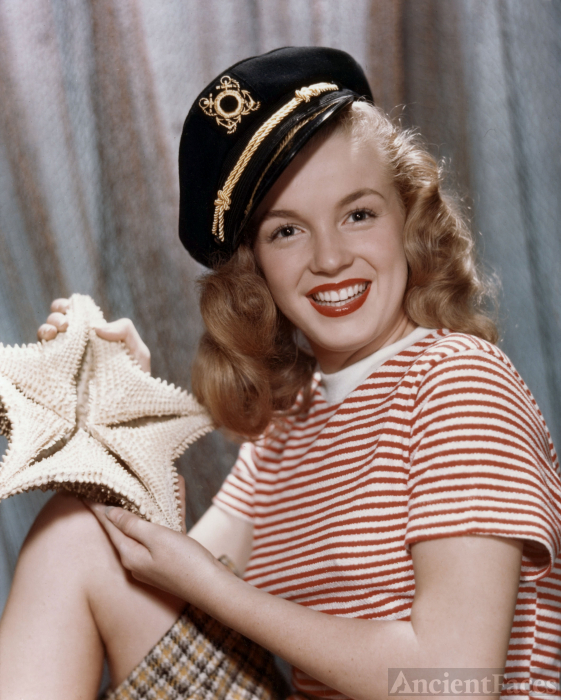 Many small roles and films followed - as well as hard work and cosmetic changes (platinum blond hair, a silicone prosthesis in her jaw and a rumored rhinoplasty) and in 1952, she became the "it girl", appearing in Clash by Night, Don't Bother to Knock, We're Not Married!, Monkey Business (with Cary Grant), and O. Henry's Full House.