For once, the bride is sitting!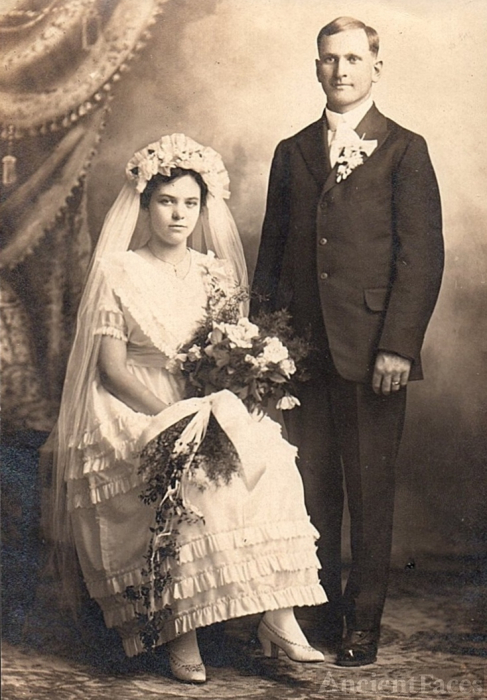 All of those photos of a sitting groom with the bride standing - it's nice to see the bride sitting for once!
Not all weddings involve formal dress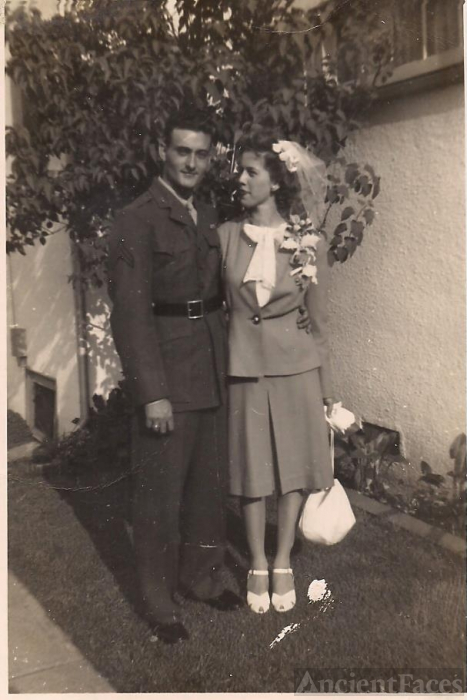 Especially during the war years.
1900 wedding in white dress and high collar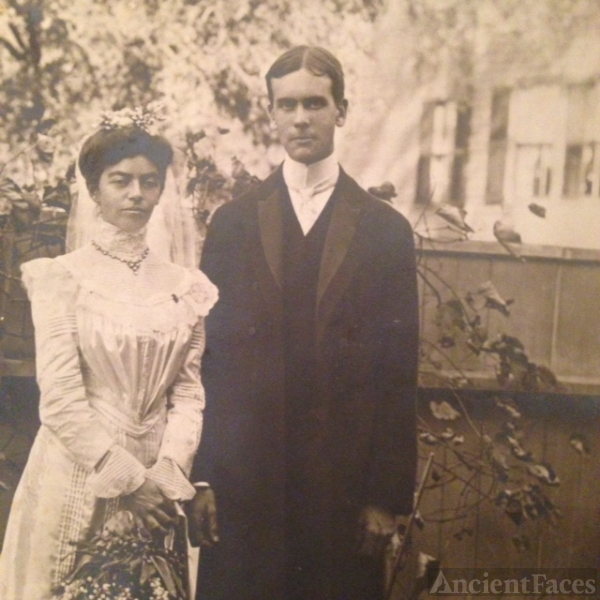 . . . for both the bride and the groom.