How Would Your Wedding Have Looked 100 years Ago?
Valentine's Day is here - can you feel the love in the air? Our grandparents and great great grandparents certainly could. Check out these photos of lovers getting married and - at the end - celebrating 50 years of loving in the following pages.

Did you know?
Anthropologists believe that the first family groupings consisted of several men and women forming loose alliances, creating tribes where sexual unions were shared. The first known recorded marriage was around 2350 B.C. in Mesopotamia, although for thousands of years the definition of marriage varied. In Europe and Asia, especially, the idea of one man and multiple wives was popular for centuries.

In the modern era, romantic love has usually been the basis for marriage. These are some lovely examples of the beginning of, and everlasting effects of, marriage based on love.
Topics: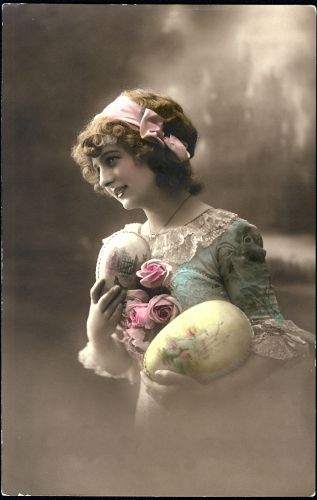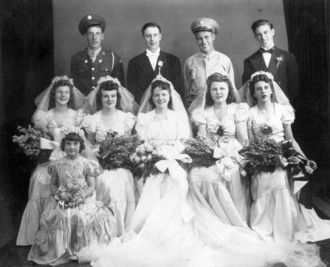 How Would Your Wedding Have Looked 100 years Ago?
For once, the bride is sitting!
All of those photos of a sitting groom with the bride standing - it's nice to see the bride sitting for once!
Love in the 1930's?
Not all weddings involve formal dress
Especially during the war years.
But some involve fancy headgear
Love this 1930 headdress!
1900 wedding in white dress and high collar
. . . for both the bride and the groom.
1920 - simple but elegant
Holding the groom in 1922 France
Happy to be wed in 1924
Showing their love in 1946
Wedding day jitters?1931
They're beaming love in 1954
The uniform wedding - wartime?
Back to Top