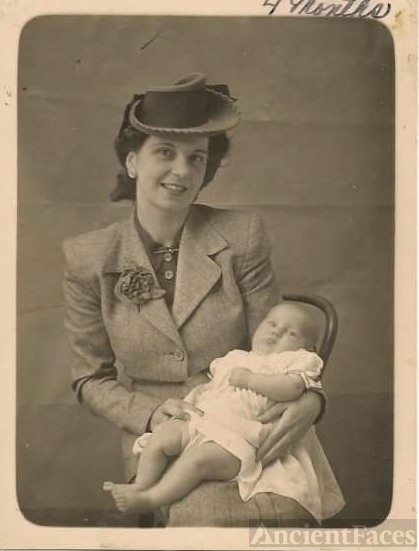 She has a 4 month old and she's managed to shower and dress up? We're impressed!
Like a little koala - Clinging love in 1894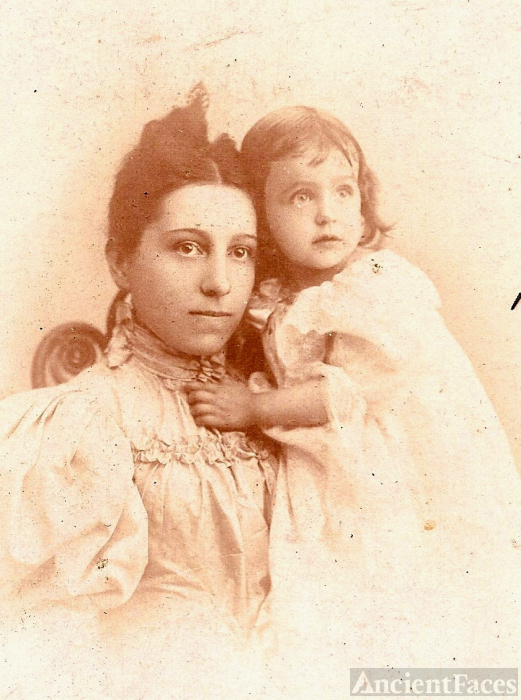 It looks like this little girl adored her Mom.
Mothers (& mothers to be) in the 1950's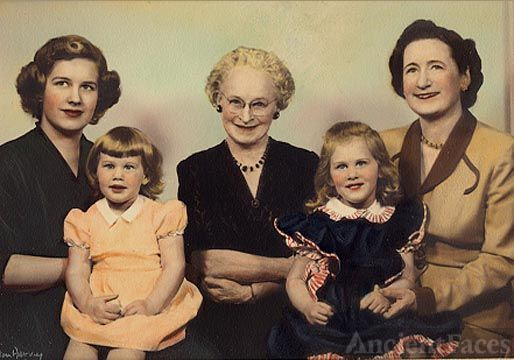 Four generations of women - the first born in Wales, the 2nd born in England, the 3rd born in Seattle, and the 4th generation born in California.
Moms can be stylish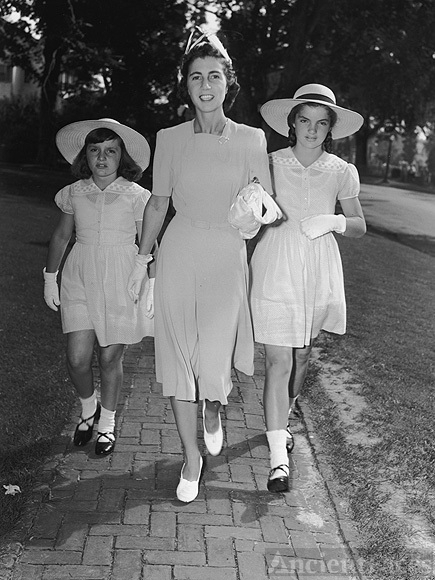 Lee (Bouvier) Radziwill, Janet (Lee) Bouvier, and Jackie (Bouvier) Kennedy. 1940s
Like mother, like daughters - in the 1920s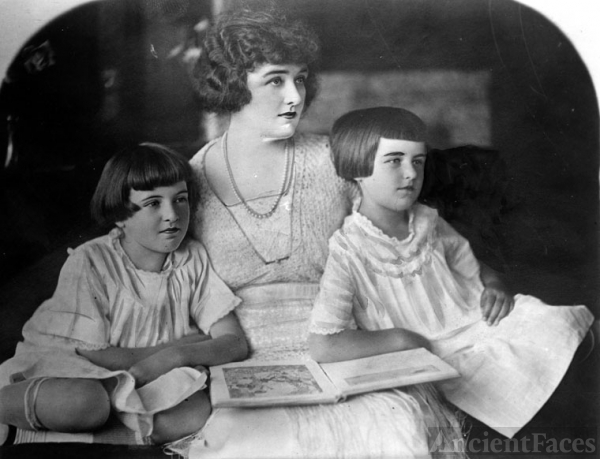 Can't you just tell that they're related?
So precious in 1925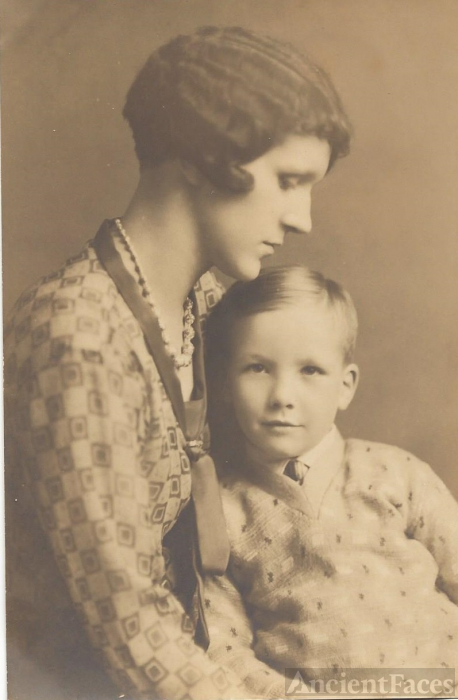 You can tell it's the 1920's from the Marcel or finger wave.
Proud Mom & daughter in the 1910's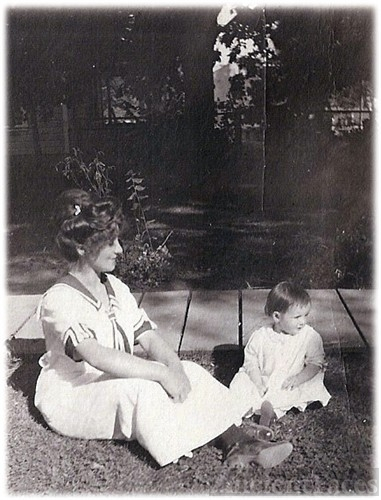 Over 100 years old, this photo looks like it was taken yesterday.
The two yr old (the blurry one) looks like she's a handful!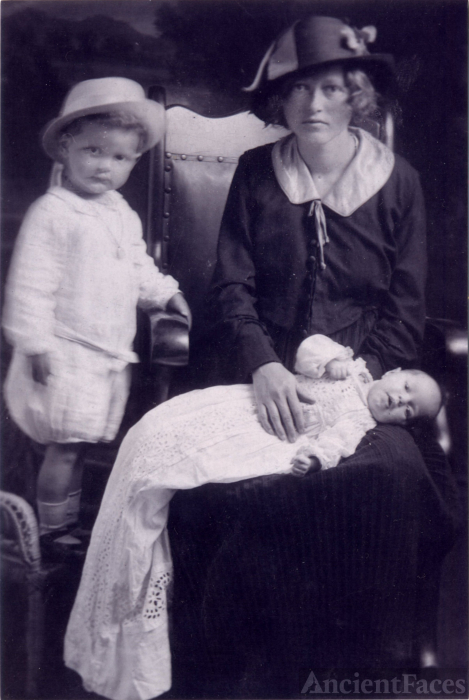 Proud Grandma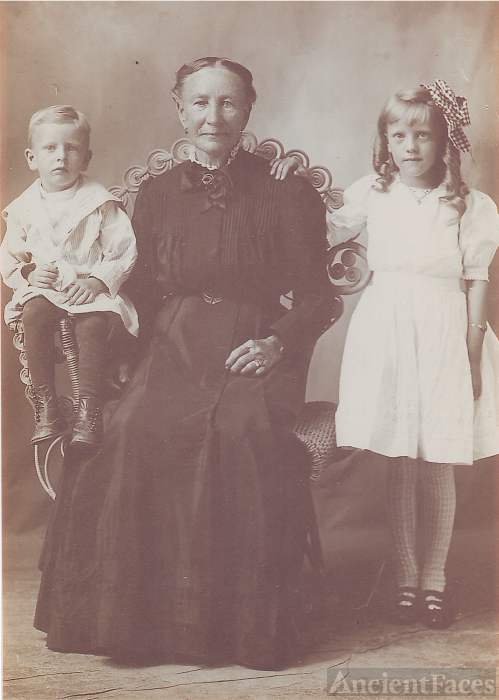 Grandma was born in 1841 - the stories she could have told. IF they'd known to ask.