The Philippines? Cuba? Puerto Rico?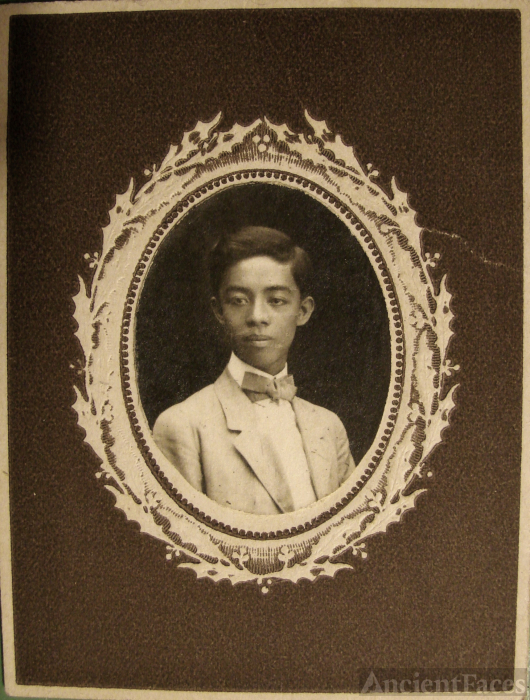 All of these countries have been suggested as his background. The back of the photo says "Alfredo to Lucella"
Those eyes!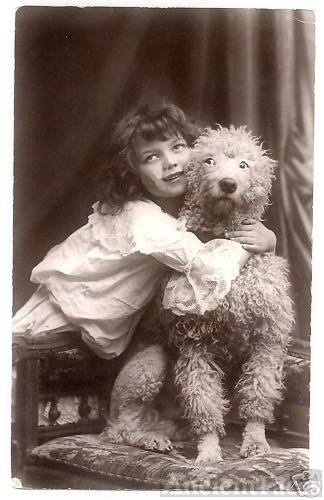 The eyes on both the dog and the little girl. Any clues as to when this was? And perhaps more importantly, do you know her name?
Sailor suit - so cute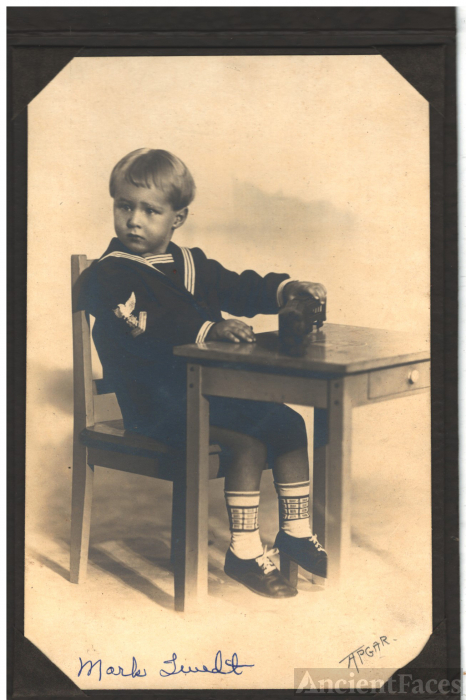 The photo says Mark Twedt at the bottom and it was taken in Iowa - a lot of clues for one photo. Do you know the Twedt family or are you related?
1957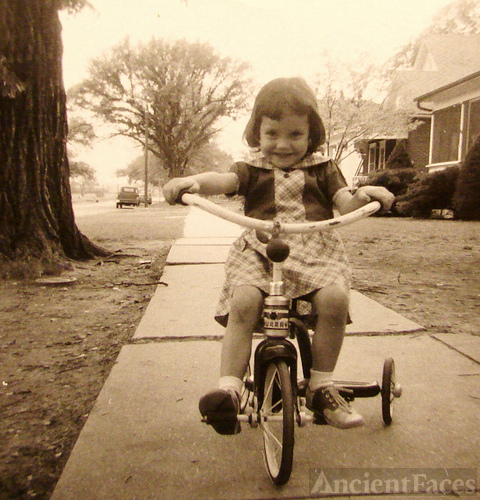 Such a great smile as she cycles towards the camera. This little girl could still be alive.
1932 Chicago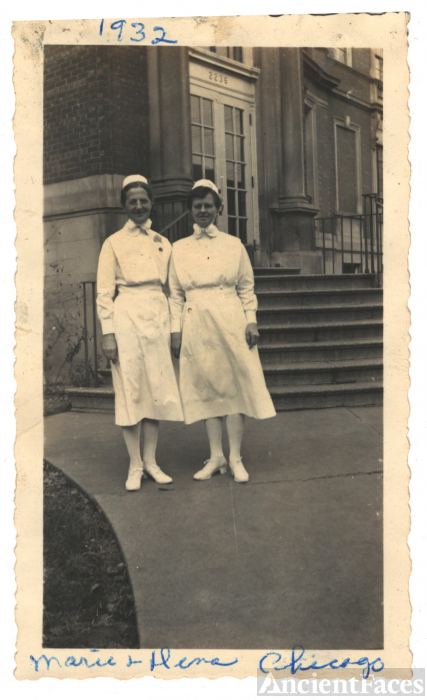 It looks like their names are Marie and Dena. They may be nurses? And "1932" is written on the front. But the back says "194-" They all seem to be clues but they are confusing ones.
Hats!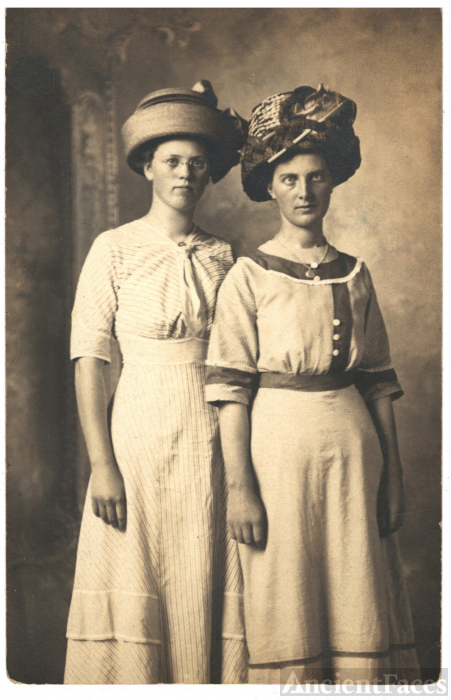 "Heads up or there is going to be a fearful crash" written on the back of the photo. A comment on the size of the hats? Someone must see something that is a clue to at least the date?
Wedding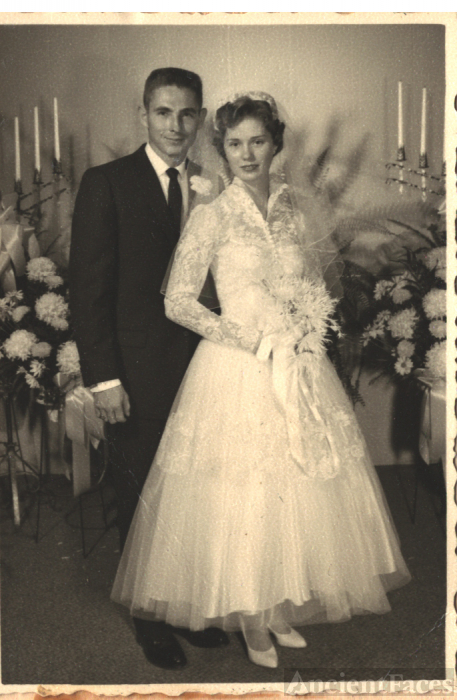 Lovely wedding, lovely people. Someone must know this bride and groom?
Flapper style?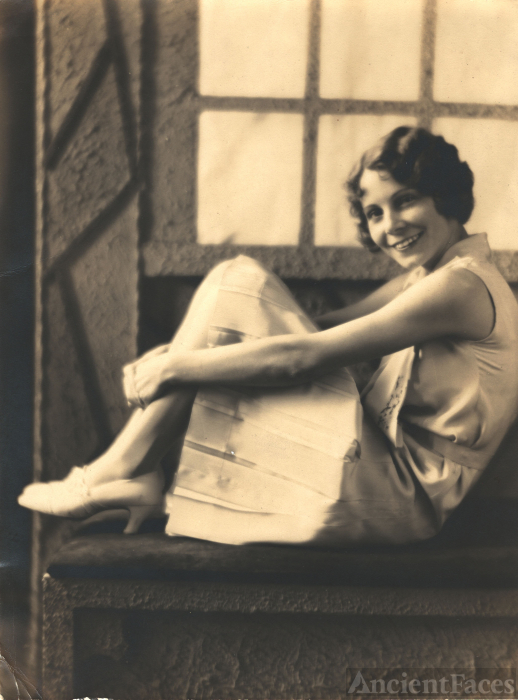 The owner thinks that she looks like a "flapper". If so, this photo was taken in the 1920s. She certainly has a great smile!
Happy Baby Boy?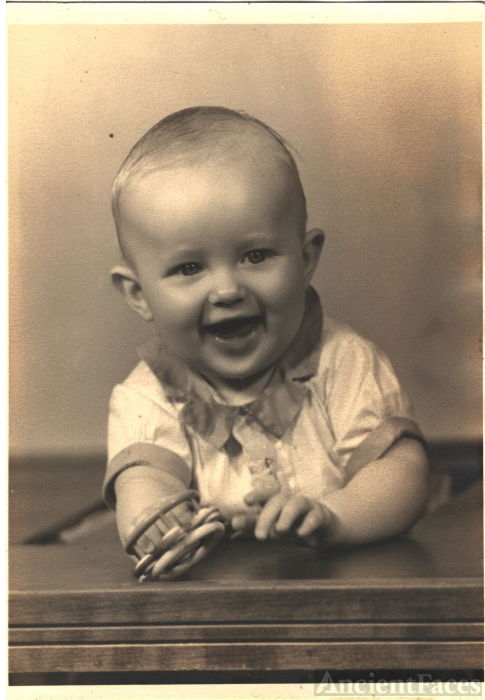 The owner thinks that this photo is from Iowa or Oregon. He certainly looks happy and well loved.
1890's Fashion?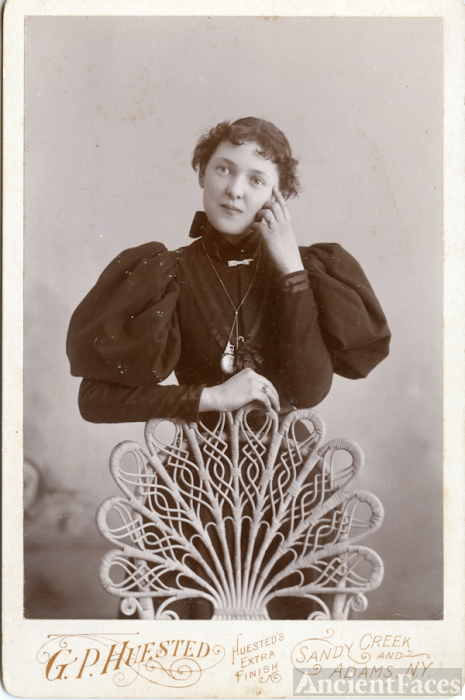 Her face is sweet, her sleeves say 1890s fashion - do you recognize her or do you see other clues to her identity?
Found in central Texas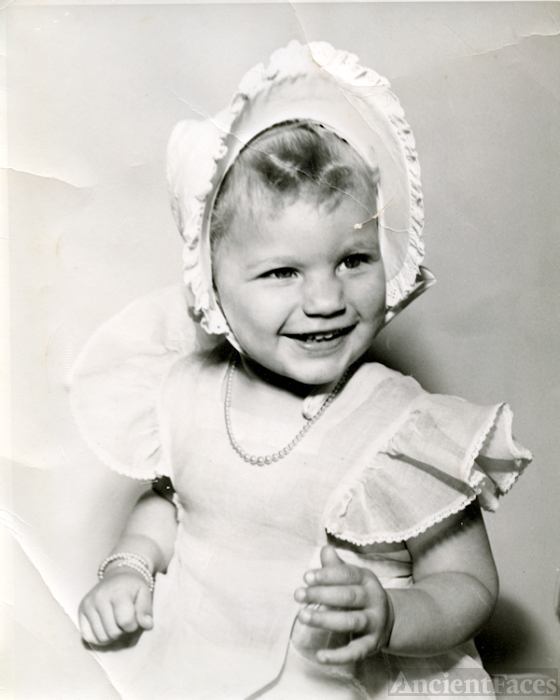 Other than where the photo was found, no other clues are on this photo. What do you think - the 1940s?
Battle Creek, Michigan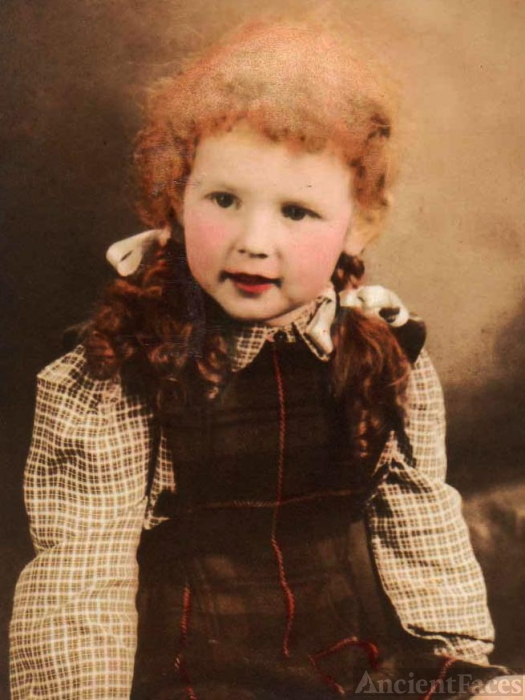 It's so exciting when there's at least a location! Although this photo is colorized, the red hair seems to suit her. Can you claim her?